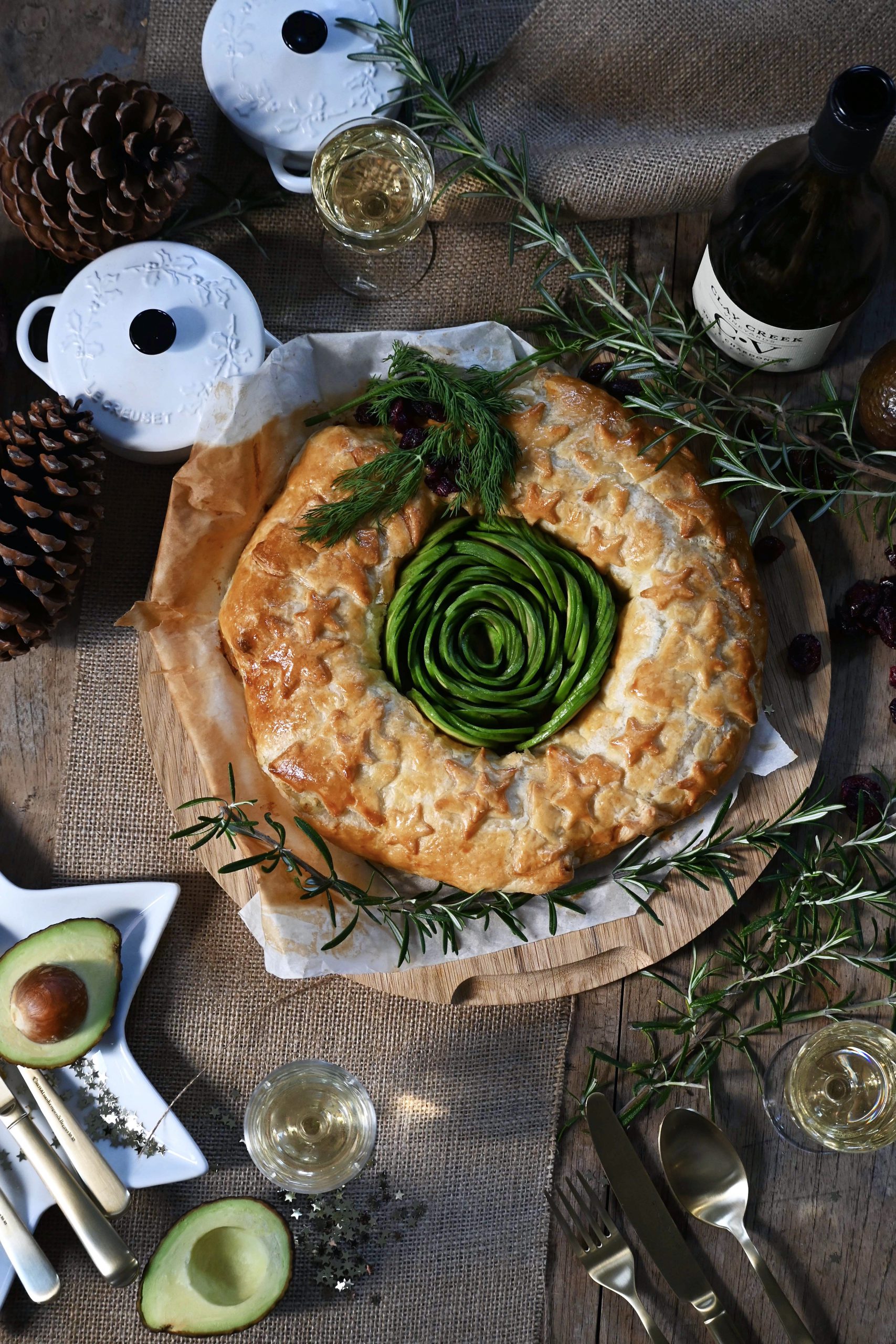 08 Dec

Christmas Wreath: Festive baked salmon puff pastry wreath, with an avocado rose and dried cranberries

Fooddeco teamed up with Avocados from Peru (AFP) to celebrate the love of avocados with recipes to inspire you this Holiday Season!

Ingredients

2 avocados

600 grams salmon fillets, cut in four slices lengthwise

270 grams puffed pastry. Size: 34 x 26 cm

150 grams cream cheese

10 grams, fresh dill, finely chopped (+ extra to serve)

10 grams fresh chives, finely chopped

2 garlic cloves, grated

lemon, zest and juice

1 egg

50 grams dried cranberries, more to taste

Method

Preheat oven to 200 degrees Celsius. In a bowl mix together cream cheese, dill, chives, lemon juice and zest. Combine well. Unfold puff pastry and cut the pastry in half. Spread cream cheese mixture over both pastry pieces, place the salmon fillets on top and fold over the pastry. Seal the edges by pushing the pastry down. Attach both 'rolls' together and shape a Christmas wreath. Use the extra puffed pastry to create Christmas themed shapes, such as: Christmas trees and different sizes of stars. Put hem on top of the wreath. Thoroughly mix the egg and add 1-tablespoon warm water, brush the egg wash on top of the wreath.

Bake on a baking sheet covered with parchment paper in a preheated oven for 25 to 30 minutes until golden brown and crispy.

Meanwhile cut two avocados into four halves and create a XL avocado rose. Remove the wreath from the oven and place on a serving board, put your avocado rose in the middle.

Serve with dried cranberries on top or on the side.