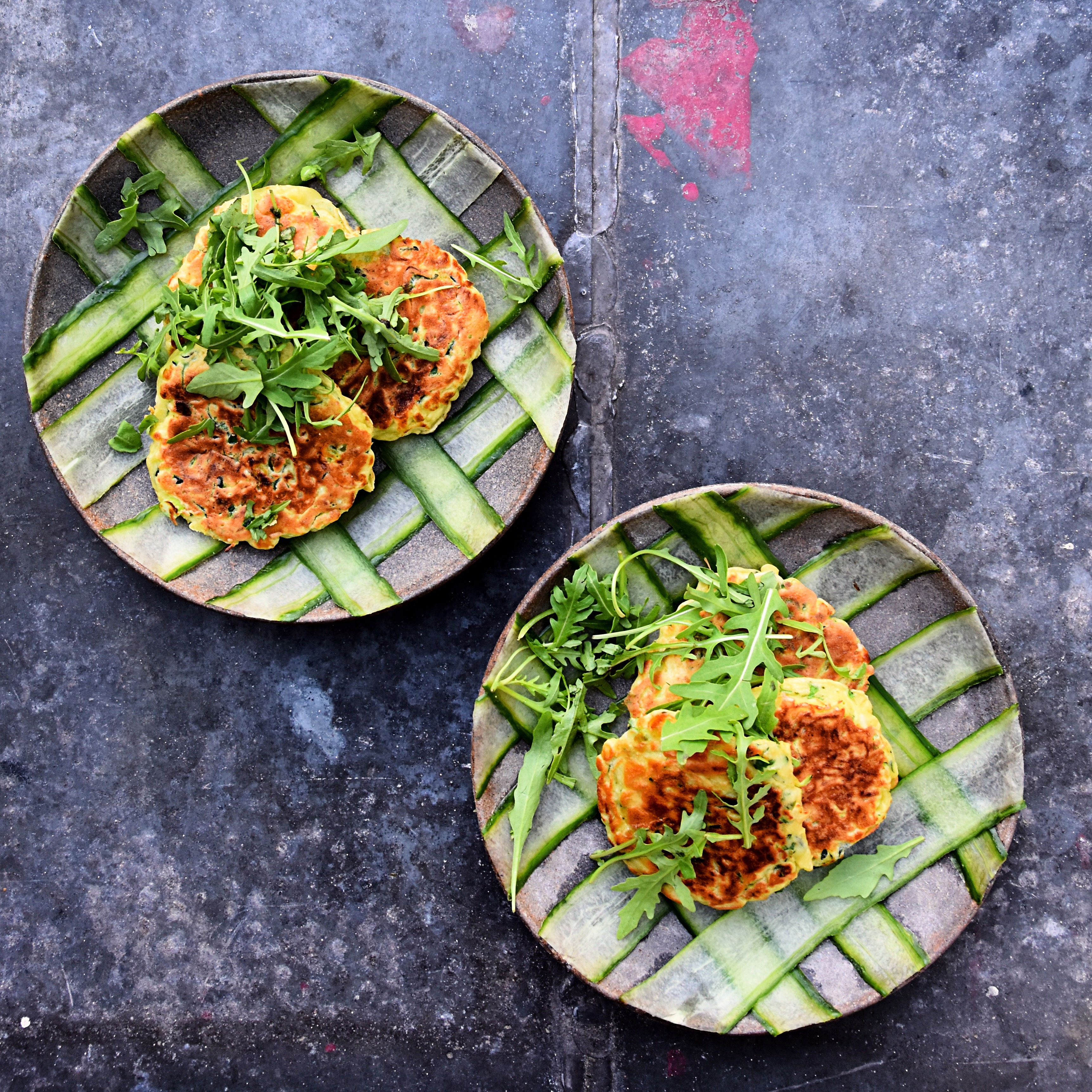 18 May

ZUCCHINI & HALLOUMI FRITTERS

This recipe from FITAZFK is just perfect! I'm a huge fan of halloumi and these fritters are such a yummy combination of flavors. I already made them a couple of times and so should you! I also replaced the halloumi with feta (same amount) once. Also very yummy. Let me know what you think and for more healthy cook inspiration buy the new cookbook from FITAZFK. 30 balanced recipes that don't leave you hungry. What's not to love?

WHAT'S IT GOOD FOR?
Avoiding gluten without avoiding flavour and avoiding cafe queues without avoiding the cafe meal. Add eggs for a protein packed breakfast, or because you like eggs.

INGREDIENTS
1 LARGE ZUCCHINI GRATED
90G HALLOUMI GRATED
1 GREEN ONION THINLY SLICED 1⁄4 CUP PARSLEY CHOPPED
3 EGGS WHISKED
1 CUP GLUTEN FREE PLAIN FLOUR 1 TSP BAKING POWDER
1⁄4 CUP GREEK YOGHURT
1 TBSP DILL CHOPPED
JUICE OF 1⁄2 A LEMON

METHOD
1. Squeeze excess moisture out
of grated zucchini. Combine with grated halloumi, green onion and parsley in a large mixing bowl.
2. Add whisked eggs and stir to combine. Sift flour and baking powder into bowl and stir well.
3. Heat fry pan to medium heat, spray with oil. Spoon fritter mixture onto pan and cook until golden brown and crispy (± 5 minutes each side). 4. Combine yoghurt, dill and lemon juice in a small bowl.
Season with salt and pepper.
5. Serve fritters with dill yoghurt and rocket.