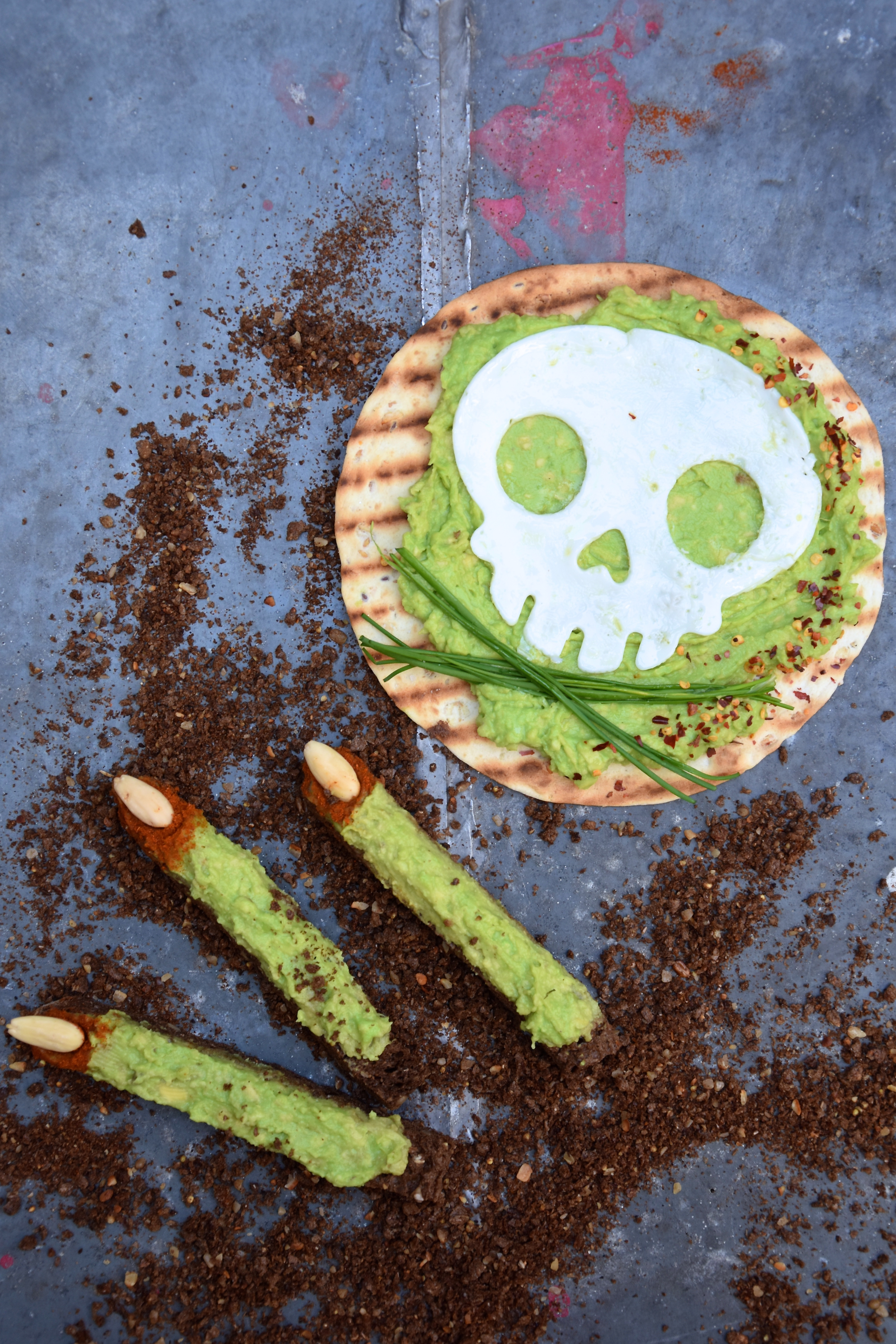 31 Oct

Witch fingers avocado toast (12 fingers)

Fooddeco teamed up with Avocados from Peru (AFP) and the World Avocado Organization to celebrate the love of avocados with four 'Avoween' recipes!

Ingredients
3 big (as long as possible) slices dark brown bread
1 avocado
12 white almonds (to resemble nails)
Paprika or cayenne powder
Salt, pepper and chilli flakes to taste
 
Method
Toast the bread, remove the crust, and cut out of 2 slices 12 long fingers (1.5 cm wide).
Use the third toast to make the 'dirt': put the toast in the foodprocessor and mix until it looks like ground earth.
Cut the avocado in half and remove the pit, mash the avocado and season with salt pepper and chili flakes to taste.
Sprinkle the 'dirt' on a nice plate, smear some avocadospread on the fingers. Put some paprika or cayenne powder on top of the finger and put the almond 'nail' on top.