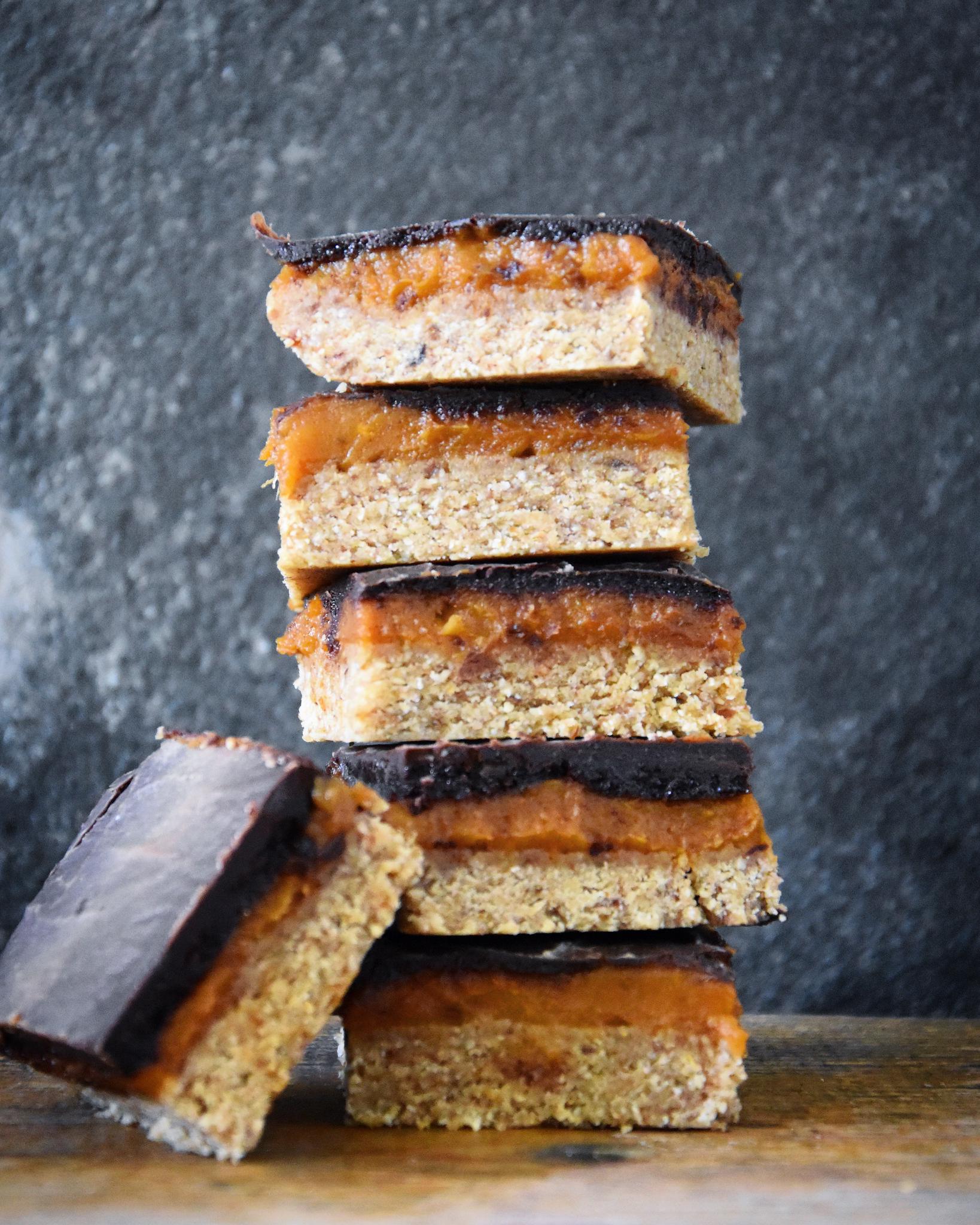 10 Aug

Vegan 'Twix' Shortbread

Ingredients

Crust
100 gr. oatmeal
3 tbsp. coconut oil
100 gr. raw cashews
50 gr. coconut flour
10 dates

Filling
500 gr. sweet potato flesh (oven-roasted)
4 dates

Chocolate topping
3 tbsp. coconut oil
3 tbsp. date syrup
2 tbsp. cacao powder

Method
Heat 2 tablespoons coconut oil in a small sauce pan, add oatmeal and bake until golden brown and crispy. In a food processor combine oatmeal mixture, cashews, flour, dates and 1 tablespoon melted coconut oil. Mix until throughly combined and it resembles a 'dough'. Line a small size baking tray with greaseproof paper and add the mixture. Spread evenly and press the mixture to make it firm.

Use a food processor to combine sweet potato flesh and dates, continuing until the mixture is throughly combined. Put the mixture on top of the dough.

Use a small saucepan on medium heat to make the chocolate sauce. Combine all ingredients and add more cacao to taste. Put the chocolate sauce on top of the sweet potato filling. Spread evenly.
Put the shortbread in the freezer for ± 1 hour and serve in small squares.

Keep the leftovers (if there is ;-)) refrigerated!