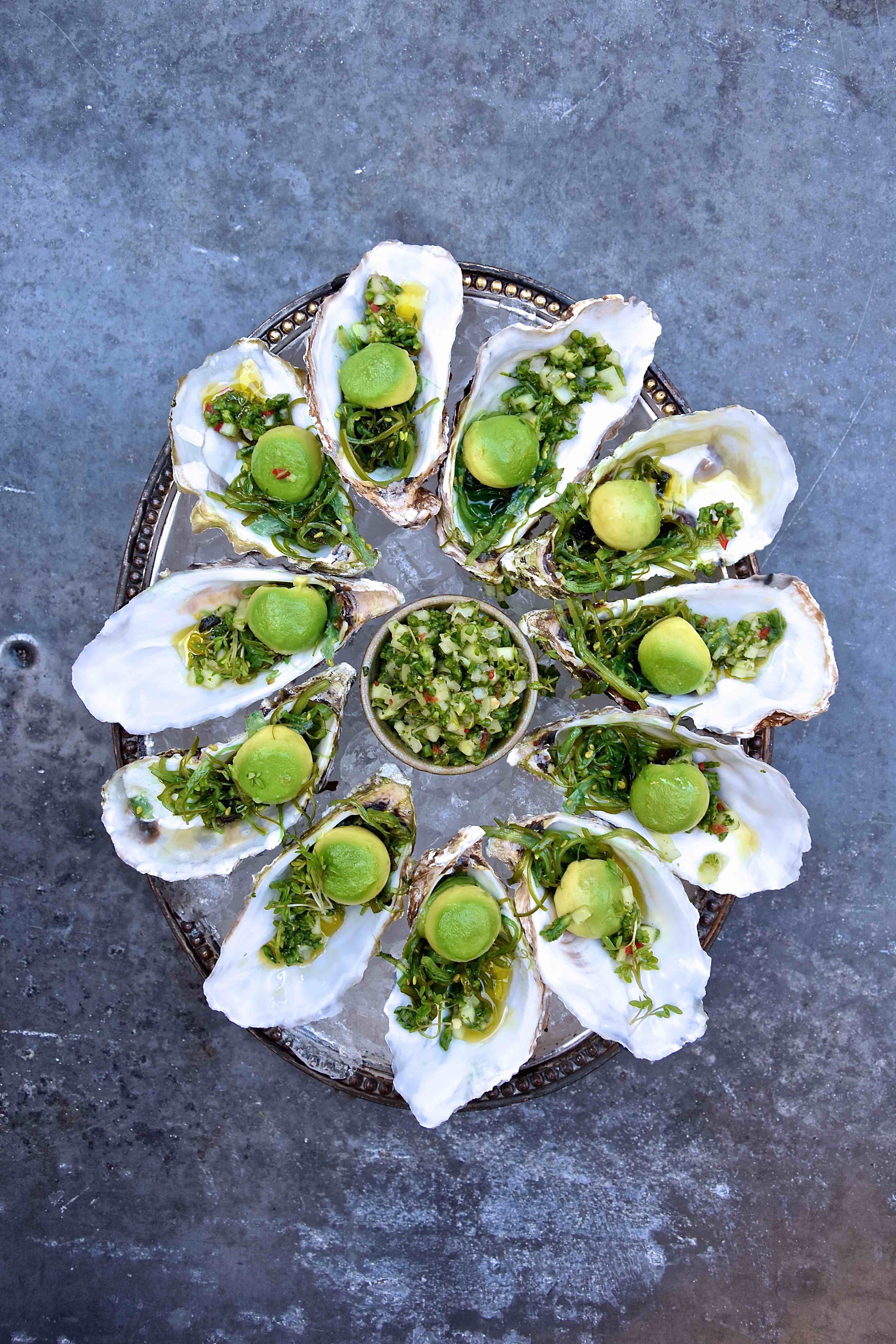 19 Dec

Vegan oyster with an avocado pearl

Fooddeco teamed up with Avocados from Peru (AFP) and the World Avocado Organization to celebrate the love of avocados with a complete (6 course) Avocado Christmas Menu!

Ingredients  (serves 4)

± 12 empty and cleaned oyster shells
1 avocado
125 gram wakame
50 gram samphire, finely chopped
100 gram cucumber chopped julienne
small bunch coriander, finely chopped
1/2 lemon, juice
1/4 red chilli, finely chopped
olive oil, to taste
pepper and salt to taste
cress, to decorate
crushed ice, to serve
Necessary: Melon baller

Method
Combine samphire, cucumber, coriander and lemon juice. Add pepper and
salt to taste and add the chopped chili. Divide the wakame over the 12 shells.
Cut the avocado in halve, remove the pit and use the melon baller to make 6
'avocado pearls' per halve. 12 in total. Add the pearls and the samphire &
cucumber mixture to the oyster. Drizzle with a bit of olive oil, add cress and serve immediately.