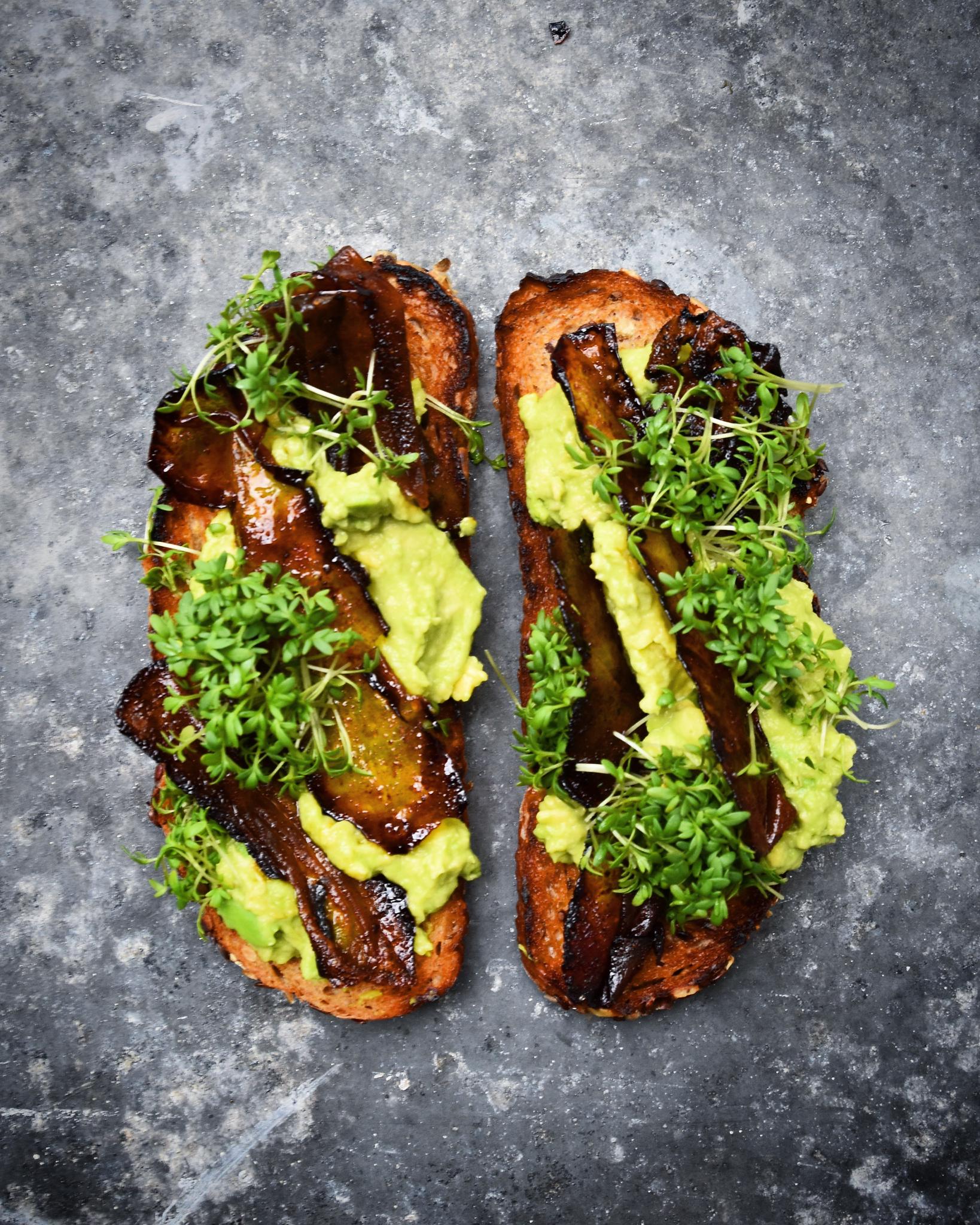 13 Jul

VEGAN BACON

Ingredients
3 sheets rice paper
Marinade
1 tbsp. sunflower oil
1 tbsp. ketjap
1 tbsp. maple syrup (or honey)
2 tsp. smoked paprika powder
salt

Method
Cut rice paper sheets into 3/4 long strips each.
Combine all ingredients for the marinade and mix thoroughly.
Dip rice paper strips shortly in semi hot water until they soften.
Cover them completely in the marinade. Preheat some vegetable oil in a small pan or skillet over medium heat. Put (in batches of approximately 3) the 'bacon' strips in het pan and fry until they start coloring brownish and resemble bacon. They will remain soft until you put them on a plate lined with paper towels. While they on the paper towel and still soft add extra salt. Let me know what you think!