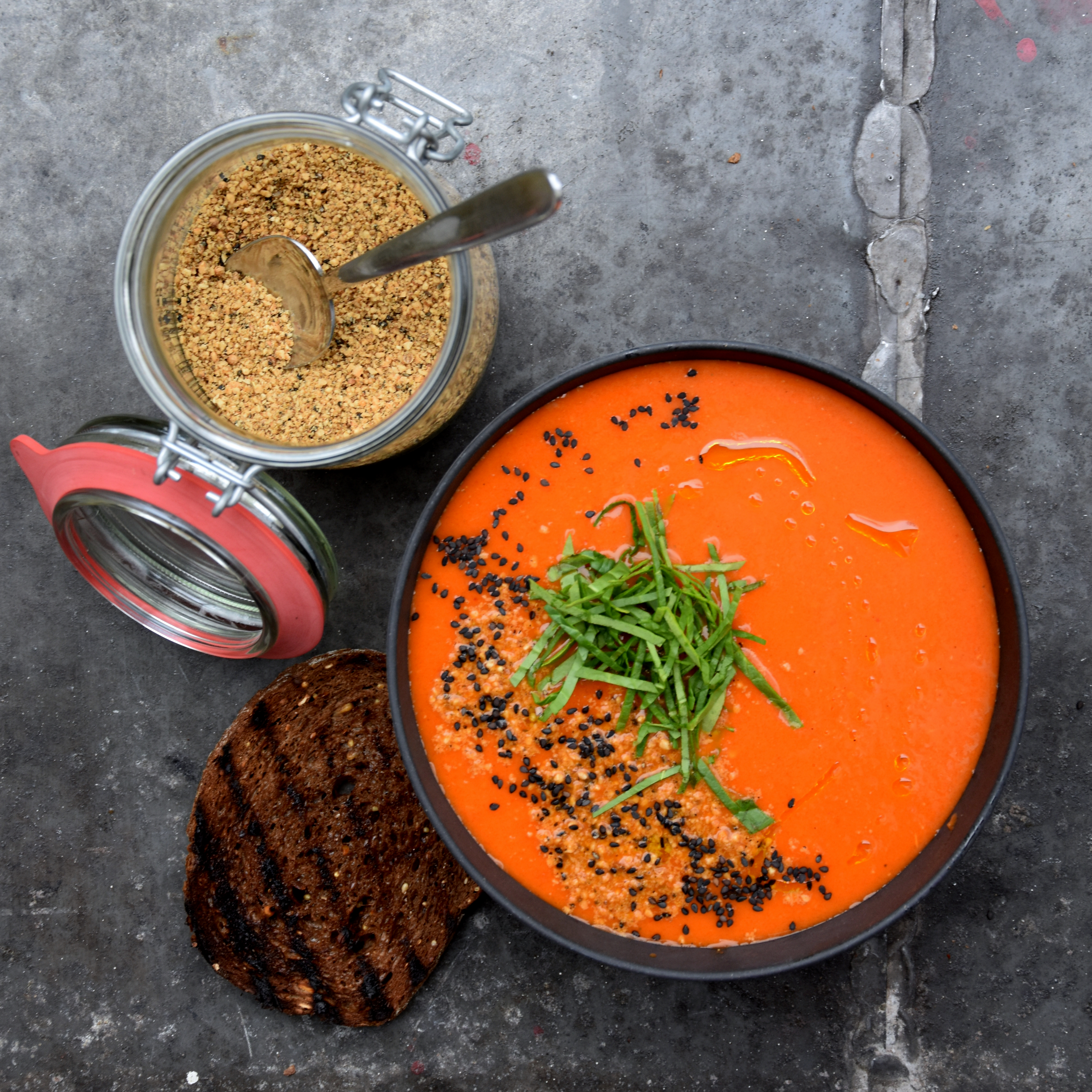 26 Feb

Tomato & Roasted Red Pepper Soup (serves 4)

1 kilo ripe tomatoes
roasted red peppers (400 gr.), from can
2 onions
2 cloves of garlic
1-liter vegetable stock
½ tsp. chili flakes
1 tbsp. cumin
olive oil
optional: 2 celery sticks

Put a large pan on a medium heat and add a tablespoon of olive oil. Slice the celery (including the leaves). Peel and roughly chop the onions + peel and slice the garlic. Add all your chopped and sliced ingredients and mix together with a wooden spoon. Cook for around 10 minutes until the onion is lightly golden. Roughly chop the tomatoes and add tomatoes, chili flakes + cumin and cook for another 5 minutes.

Add the stock, give it a good stir and bring to the boil. Reduce the heat and simmer for 15 to 20 minutes. Remove the soup from the heat. Use a hand blender and pulse until smooth, season with salt and pepper.