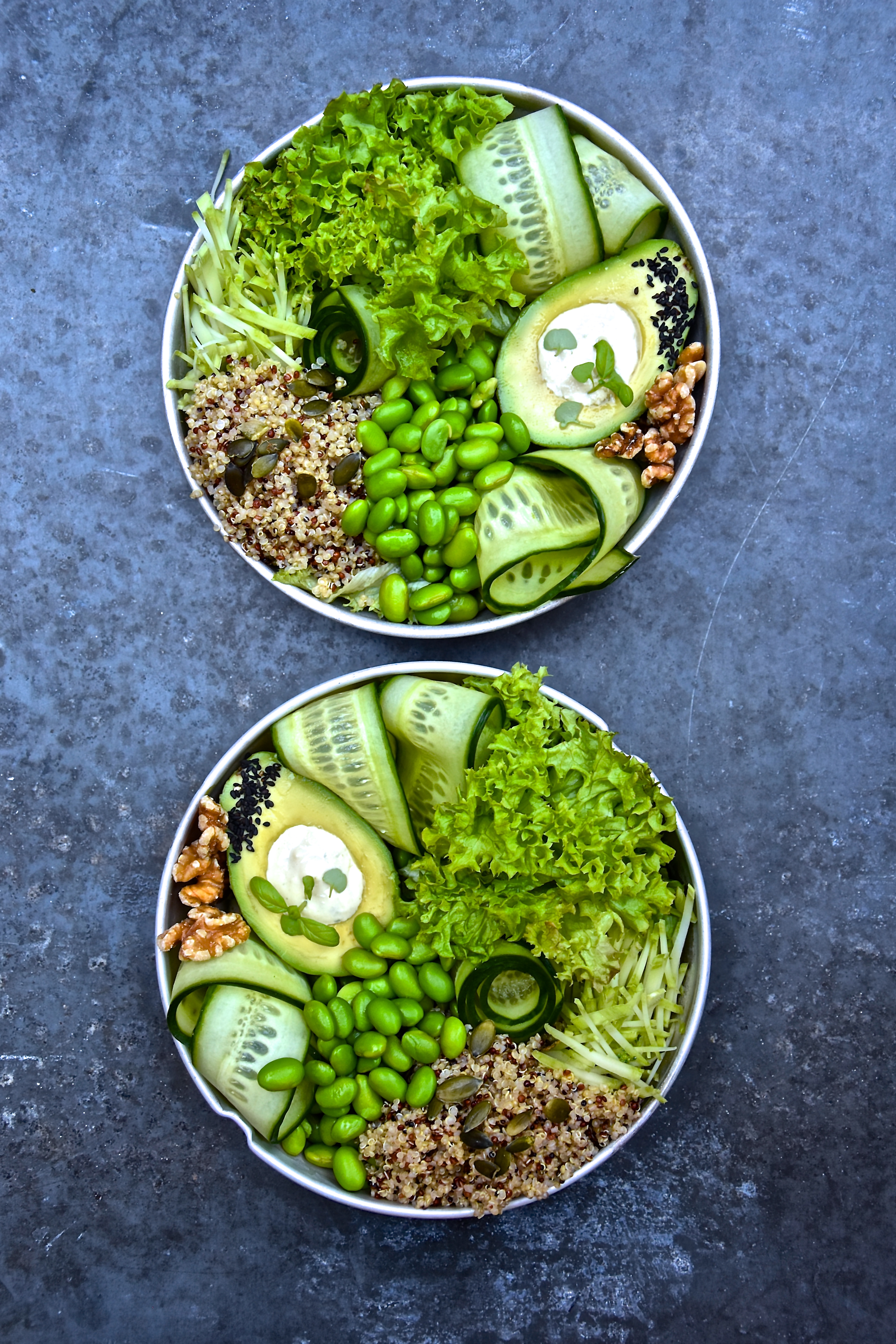 16 Jan

The Symmetry Salad (serves 2)

Fooddeco teamed up with Avocados from Peru (AFP) and the World Avocado Organization to celebrate the love of avocados with recipes to inspire you for a Fit January! 

Ingredients
1 avocado, cut in halve and peeled
150 gram tricolore quinoa
75 gram raw broccoli stem, cut julienne
1/2 cucumber, sliced in long ribbons
200 gram edamame
lettuce
1 tbsp. olive oil
toppings: walnuts, pumpkin seeds, black sesame seeds and baby basil
For the dressing:
1/2 lime, zest and juice
2 tbsp. pickled ginger
1 tbsp. pickled ginger juice
3 tbsp. sesame oil
2 tbsp. tahini paste
3 tbsp. sesame oil
2 tbsp. olive oil (+ extra)
Necessary: Hand blender

Method: Cook quinoa according instructions. Bring to taste with 1 tbsp. olive oil and salt and pepper. Combine all the ingredients with a hand blender, add a little bit of water if needed to get the (dressing) substance of your liking. Divide all salad ingredients over two bowls – drizzle with olive oil and add salt and pepper to taste. Use the avocado halves as dressing bowls and add toppings. Serve extra dressing on the side.