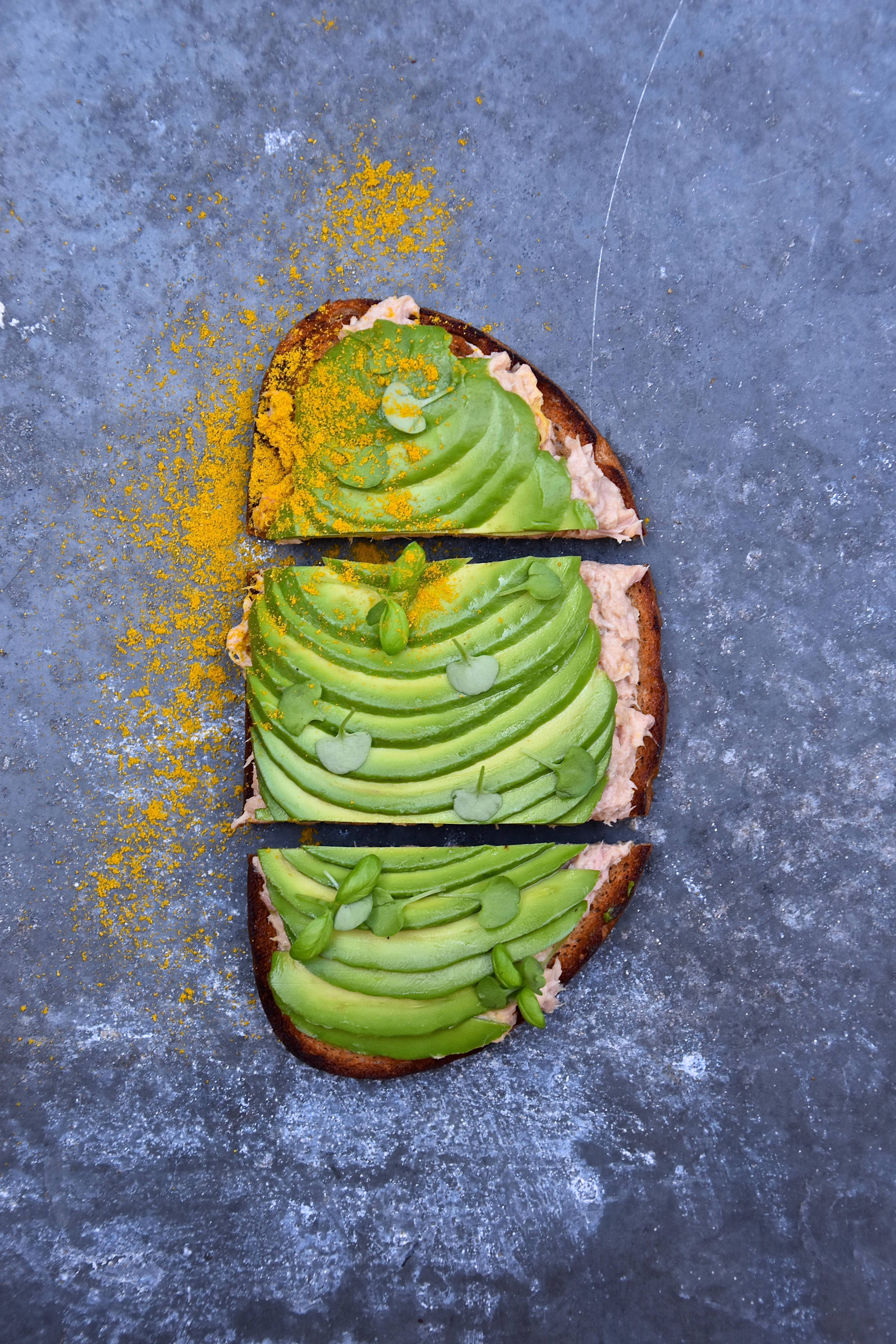 17 Jan

The Golden Toast (serves 2)

Fooddeco teamed up with Avocados from Peru (AFP) and the World Avocado Organization to celebrate the love of avocados with recipes to inspire you for a Fit January! 

Ingredients
1 avocado, in slices
2 whole grain bread slices
1 can tuna, packed in water, drained
2 tbsp. hummus
1 tsp. curry powder (+ extra)
topping: baby basil leaves and/or cress

Method
In a medium bowl, mix tuna, hummus and curry powder. Add salt and
pepper to taste. Toast the bread. Spread tuna mixture on the toast. Top with
avocado slices and baby basil or cress. Decorate your toast with extra curry
powder – I love this color!