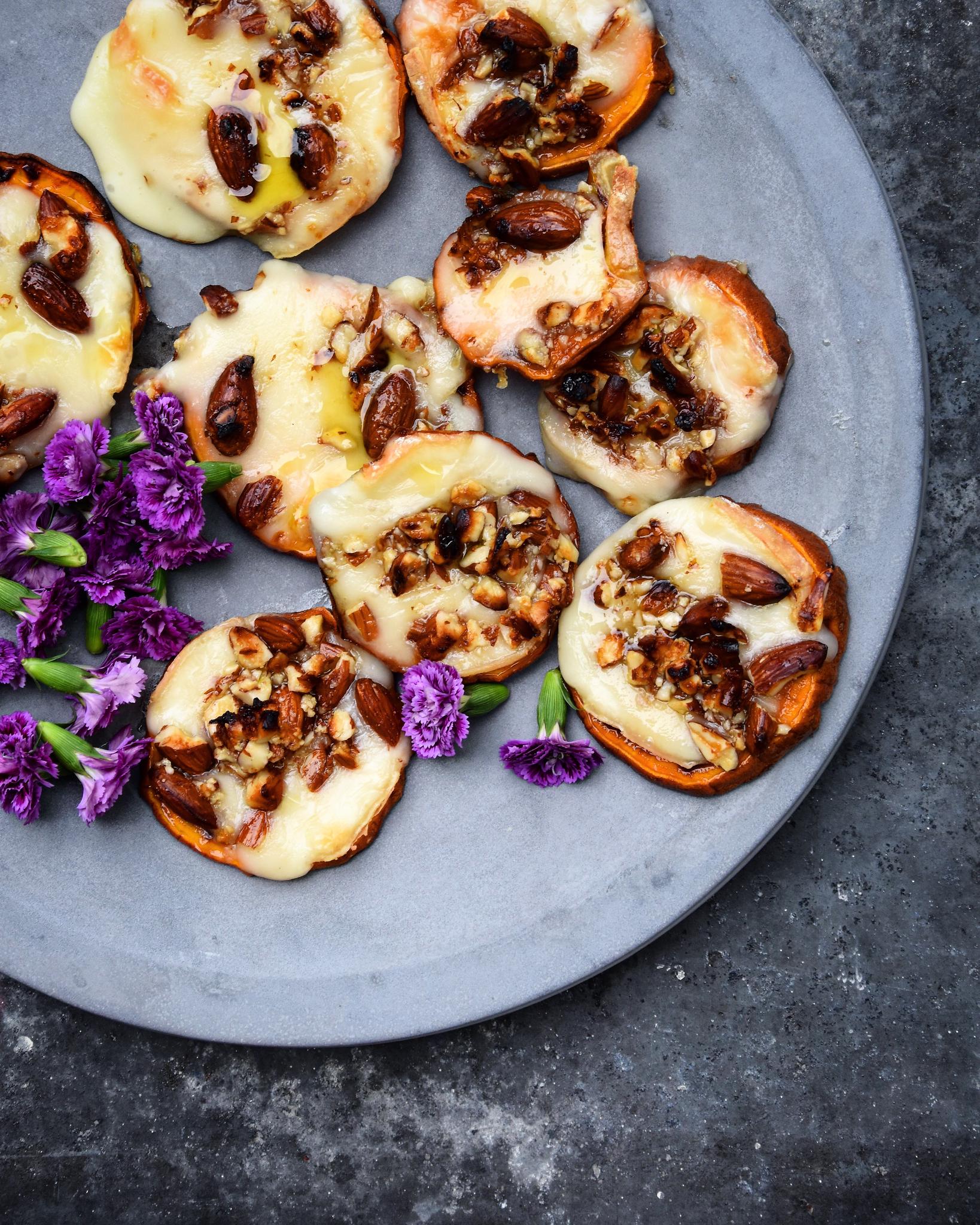 19 Aug

Sweet Potato Taleggio & Truffle Toast

Ingredients (± 9 small bites)
1 big round sweet potato
2 tbsp. honey
2 tbsp. truffle Oil
50 gr. almonds
150 gr. taleggio
Optional: edible flowers

Methode
Preheat oven at grill. Slice your sweet potato in toast-like pieces, approximately 1/2 cm thick. Combine truffle oil and honey thoroughly and use 1/2 the mixture to rub al sweet potato slices.
Toast all slices in a toaster until cooked and toasty brown – you'll probably need to toast twice.
Crush the almonds and combine with the rest of the honey/truffle mixture.
Put all slices on a baking sheet covered with baking parchment. Slice the cheese and put on top of the sweet potato 'toast' + add the almond mixture. Put in the oven and grill until the cheese is lightly browned and melted – approximately 5 minutes. Sprinkle some extra truffle oil on top – to taste – and serve with edible flowers!