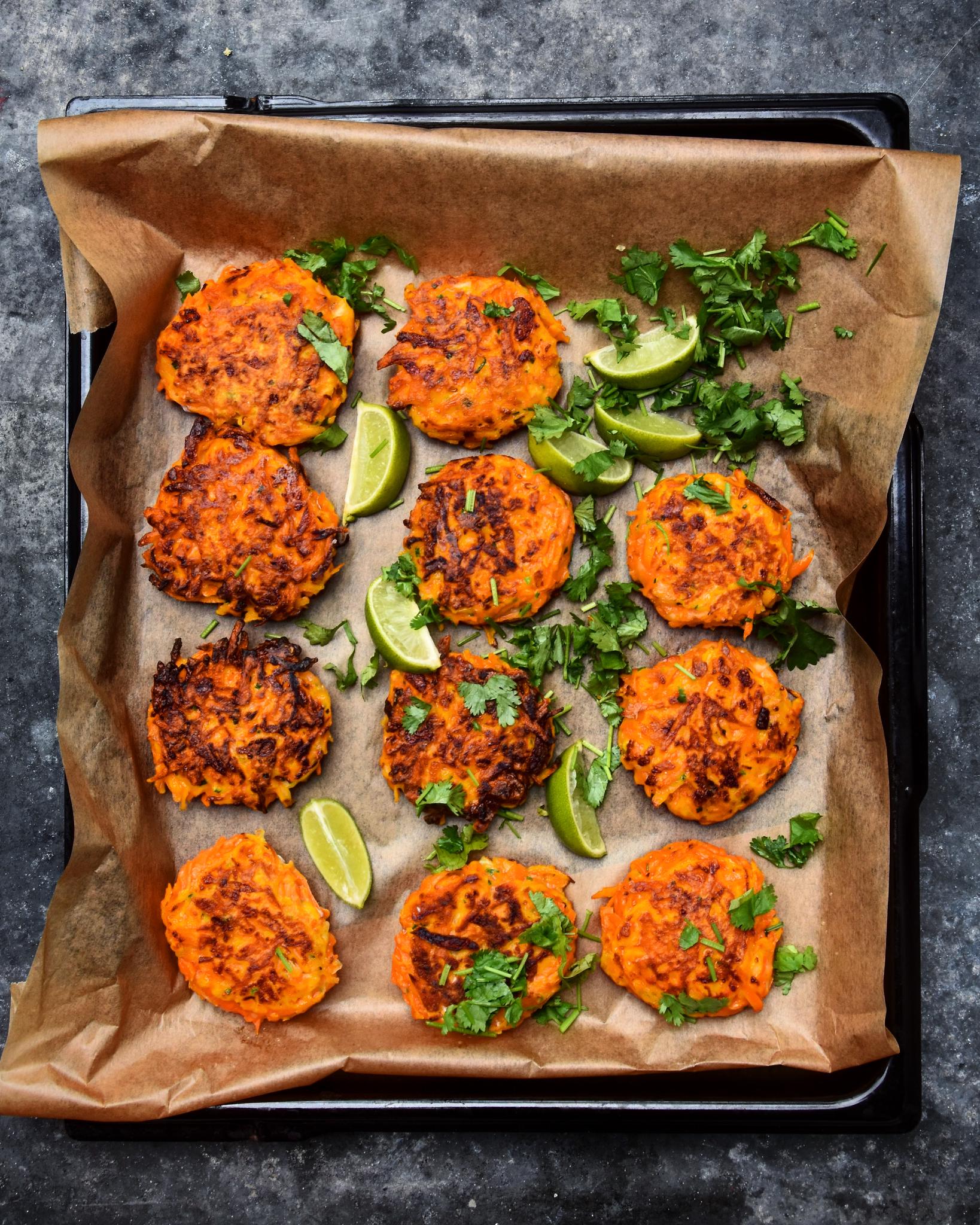 13 Jul

Sweet Potato Fritters

Ingredients

2 sweet potatoes, peeled and grated (500 gram) – using the big holes of a large grater
125 gr. grated haloumi cheese – using the big holes of a large grater
130 gr. flower
3 eggs, whisked
2 tbsp. fresh, finely chopped chives
2 tsp. baking powder
1 tsp. garlic powder
pepper and salt
vegetable oil (for frying/baking)
Optional: Limes and coriander

Method
Combine eggs, flour, baking powder, garlic powder, chives and pepper and salt to taste. Add grated cheese and potato and combine thoroughly. Put a medium size frying pan or skillet on medium heat and add some vegetable oil. Make approximately 10 to 12 firm fritters from the batter and bake for ± 5 minutes on each side (work in batches), until golden brown and crispy. Use as a side dish or even as a burger and add your favorite toppings!