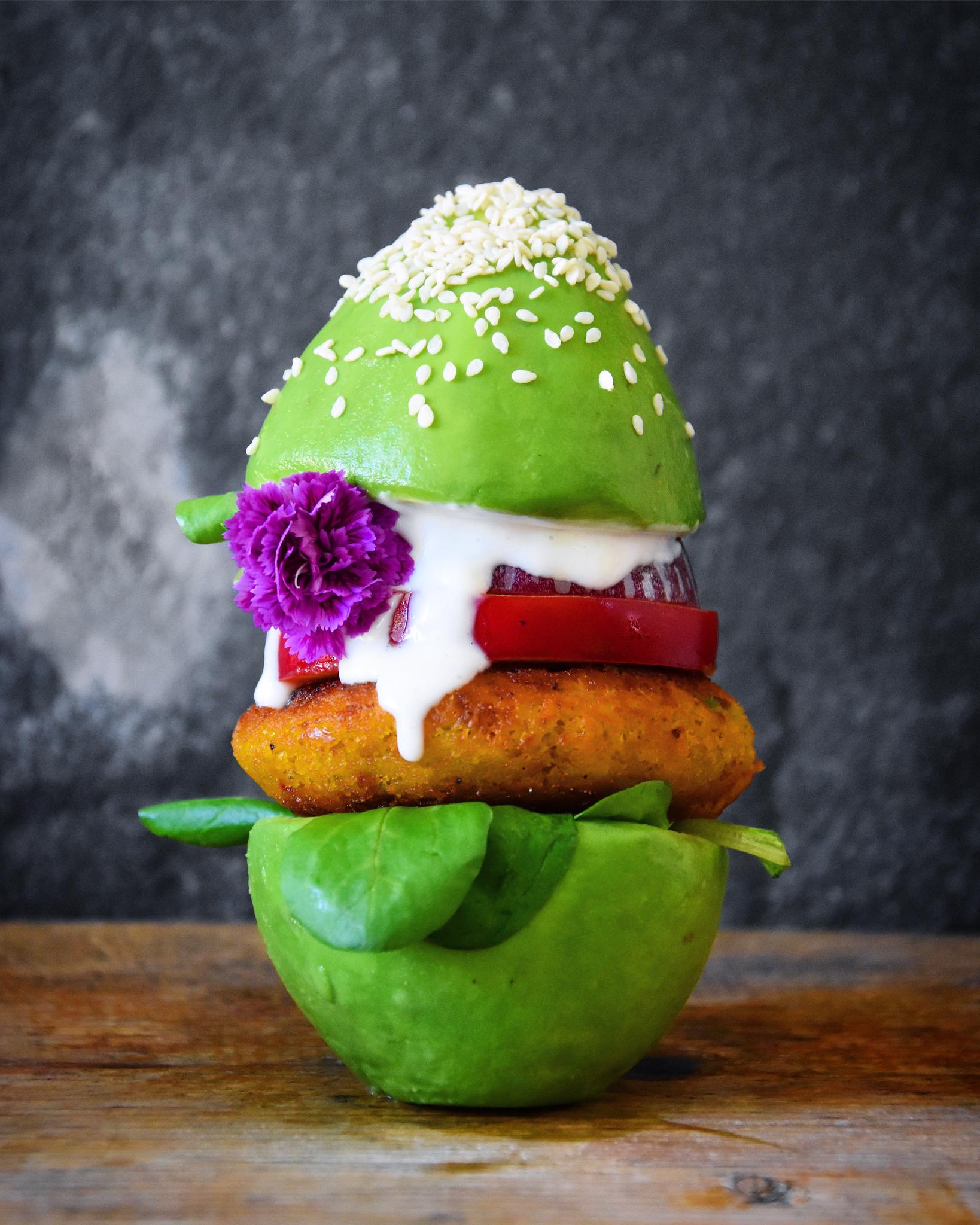 17 Aug

Sweet Potato Falafel Burger & Avocado Bun

Ingredients (excluding sauce)
6 avocados
sushi vinegar
sesame seeds
toppings of your choice: onions, tomato, lettuce, coriander, feta sauce, mayo, pickles, edible flowers etc.

For the Sweet Potato Falafel burgers (serves 6):
2 sweet potatoes (± 400 gr.) – peeled, chopped and boiled 20 minutes (until soft)
1 can chickpeas (±200 gr.)
1 red onion, chopped
1 tbsp. cumin powder
1 tbsp. turmeric
1/2 red chili, chopped
1 clove garlic, chopped
5 tbsp. corn flour
1 lime, juice
small bunch coriander
pepper and salt to taste

Method
Combine all ingredients for the burger in a food processor until thoroughly combined. Form (with wet hands) 6 firm burgers, cover with cling film foil and let it set in the refrigerator for approximately 30 minutes.
Heat some oil in a frying pan and add burgers, bake for ± 4 minutes on each side. Until crispy and golden brown. Meanwhile cut the avocado's (horizontally) in half, remove the skin and pit. Cover in sushi vinegar completely (to remain it's color) and cut a small piece from the bottom of each – so the burger will stand perfectly. Start building your burger, by adding the burger, toppings of your choice and finish with a dollop of whipped feta (or mayo)! Don't forget to sprinkle some sesame seeds on top!