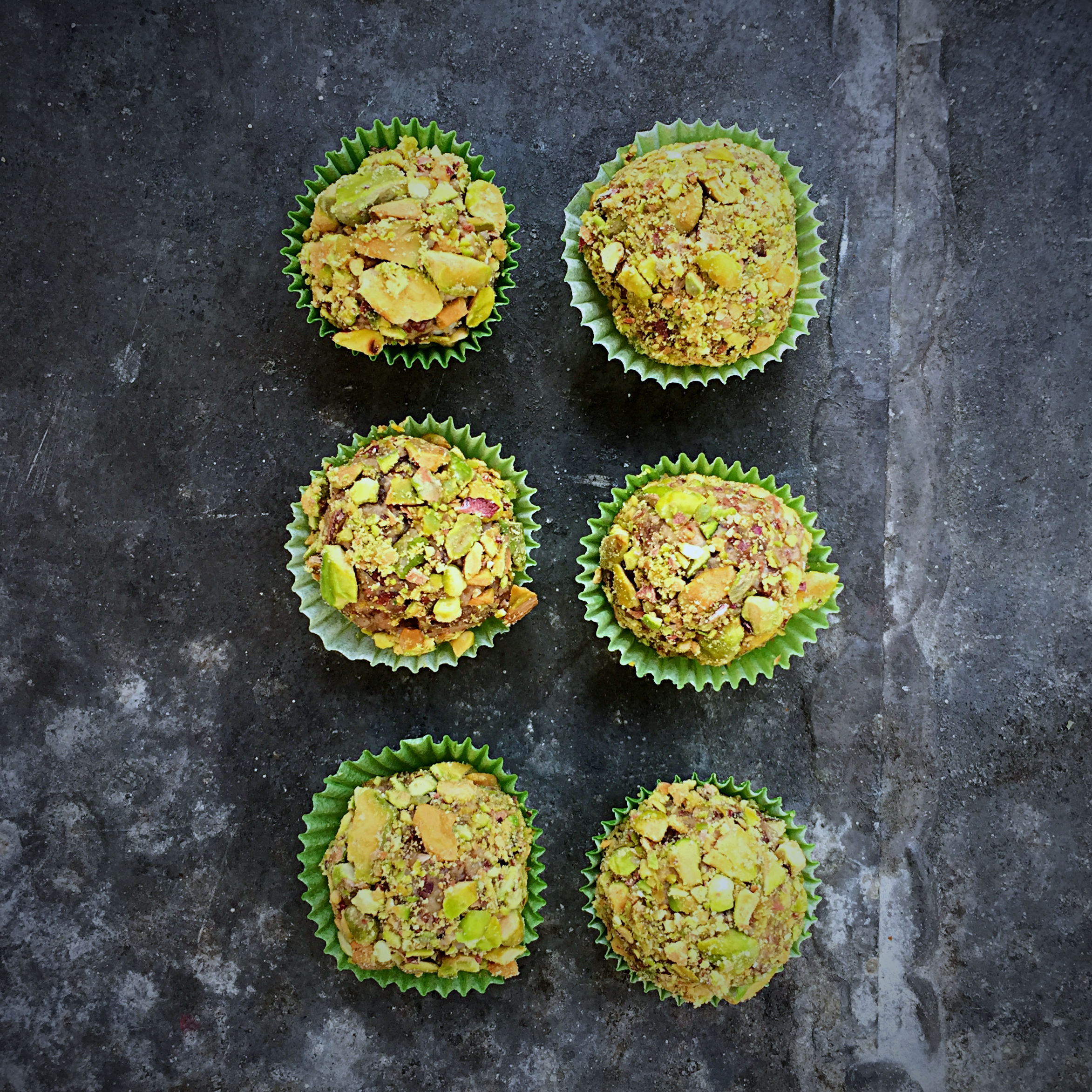 09 Feb

SWEET AND SALTY 'COOKIE DOUGH' POWER BALLS (DIPPED IN PISTACHIO)

8 dates
1 tbsp. coconut oil
1 tbsp. chia seeds
4 tbsp. ultra fine oats
1 hand full of sultanas
3 tbsp. water
One hand full of cacao nibs (approx. 2/3 tbsp.)
Crushed salted Pistachios

Combine all the above (except the pistachios) in a food processor until everything is thoroughly crushed and combined, Make 8 small firm balls out of the mixture and roll through the crushed pistachios. They taste even better of you let them cool in the fridge. Eat as many as you like, without all the guilt!