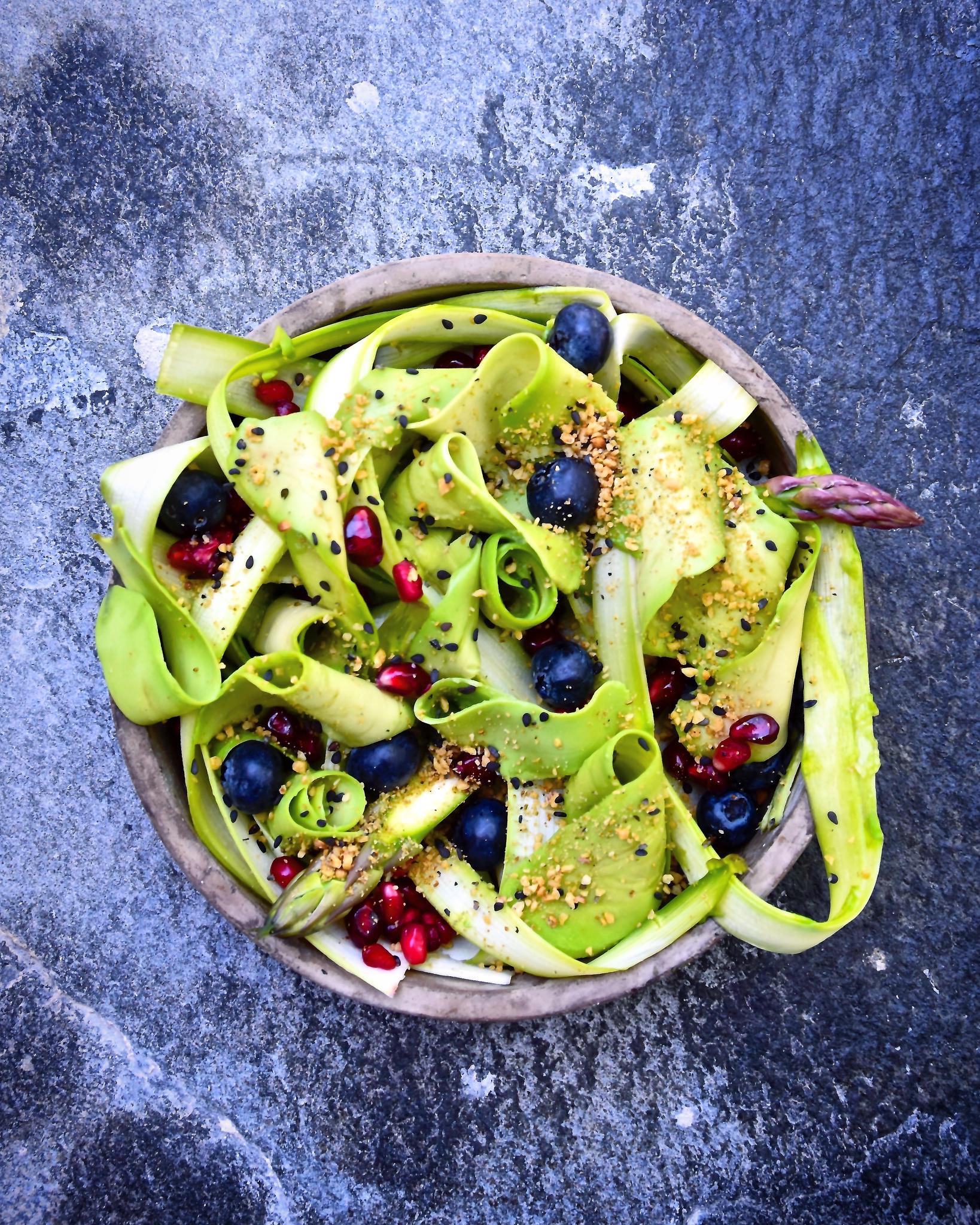 29 Aug

RIBBON SUMMER SALAD

with: Green Asparagus, Avocado, Pomegranate, Blueberries &
Dukkah! Have you ever heard of it? It's a spice blend of toasted nuts and seeds. It's quite easy to make yourself.

INGREDIENTS (serves 4, side dish)
1 AVOCADO
12 GREEN ASPARAGUS
2 TBSP. OLIVE OIL
1 TBSP. SUSHI VINEGAR
1 LIME, ZEST FROM
± 100 GR. POMEGRANATE
± 100 GR. BLUEBERRIES
 
DUKKAH
100 GR. NUTS (Brazilian Nuts)
1 TBSP. CORIANDER SEEDS
2 TBSP. CUMIN
1 TBSP. BLACK SESAME SEEDS (+ extra)
1 TBSP. FENNEL SEEDS
SEA SALT AND PEPPER, TO TASTE
 
METHOD
Mix all dukkah ingredients together, roast in a pan for approx. 10 minutes (the smell is amazing). Combine all ingredients in a food processor and pulse. Cut the avocado, remove the pit out and peel the skin.
Trim the bottom ends off the asparagus and use a vegetable peeler to shave them into long, thin ribbons. Transfer to a medium bowl and add sushi vinegar, olive oil, lime zest, pomegranate and blueberries. Divide the salad in four bowls and add shaved avocado. Sprinkle with dukkuh and a little extra black sesame seeds.