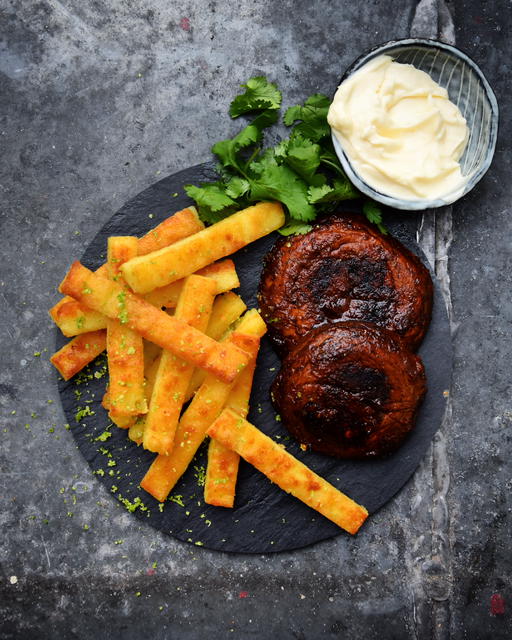 26 Jul

Polenta Fries

Ingredients
200 gr. cornmeal
500 ml. vegetable stock
1/2 lime, zest + juice (+ extra zest)
Olive oil + vegetable oil

Method
Combine cornmeal, stock + lime (zest and juice) and heat in a small pan over medium heat, bring to a boil and keep stirring. Keep stirring the polenta until it's thoroughly combined and pieces begin to pull away from the pan.
Use a baking tray with a baking sheet (brushed with olive oil) and put the hot polenta mixture onto the sheet, using a spatula. Spread it evenly, approximately 1 cm thick. Make sure both sides are smooth, use some water and the back side of a spoon for the upper side.
Let it rest until cool and set (± 30-45 minutes). Cut the polenta into 'fries' and bake in vegetable oil until crispy and golden brown (this may take a while). The outside will be super crispy and the interior super creamy! Add extra lime zest to taste.