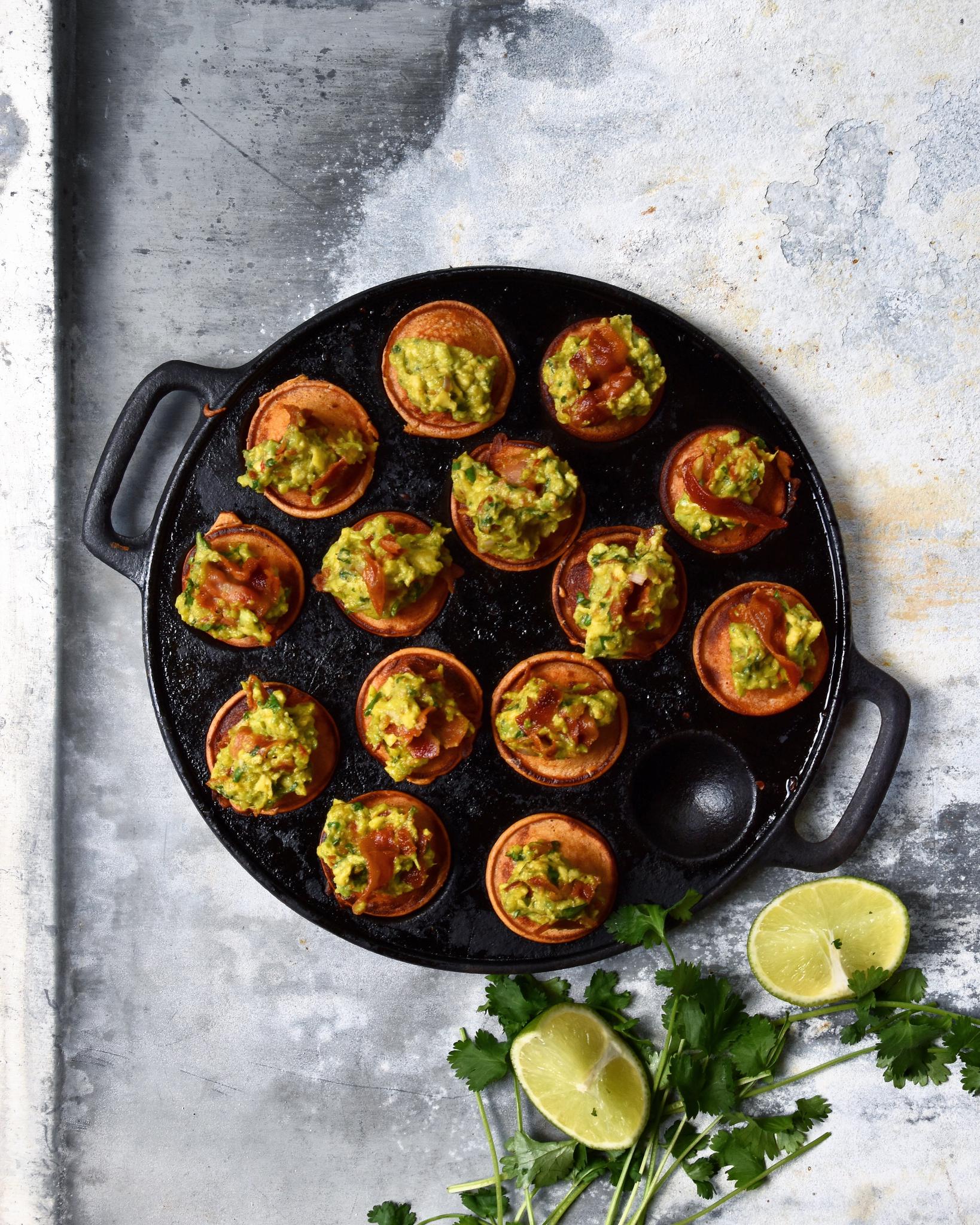 20 Jul

Miso flavored Blini's with Crispy Bacon Guacamole

Ingredients
250 gr. flower
250 ml. almond milk
2 eggs
2 tbsp. miso paste (use 2 tbsp. warm water to make it more liquid)
2 tbsp. baking powder
salt

For the guacamole:
1 avocado, flesh from
50 gr. crispy baked bacon
1/2 lime, zest and juice
1 garlic glove, grated
1 spring onion, chopped
2 tbsp. fresh chopped coriander
1 tsp. sambal

Method
Beat together the milk and the eggs, stir in the salt, baking powder and mix to combine.
Slowly blend in the flour. Set the bowl aside – covered with a kitchen cloth – and let it rest for 30 minutes.
Use a blini pan (or baking pan), add vegetable oil and add batter. You'll get approximately 30 blini's from this mixture. Cook both sides (om medium heat) until golden brown.

Meanwhile, combine all ingredients for the guacamole. Add more salt, pepper and sambal to taste.

Top warm blini's with guacamole and serve immediately.