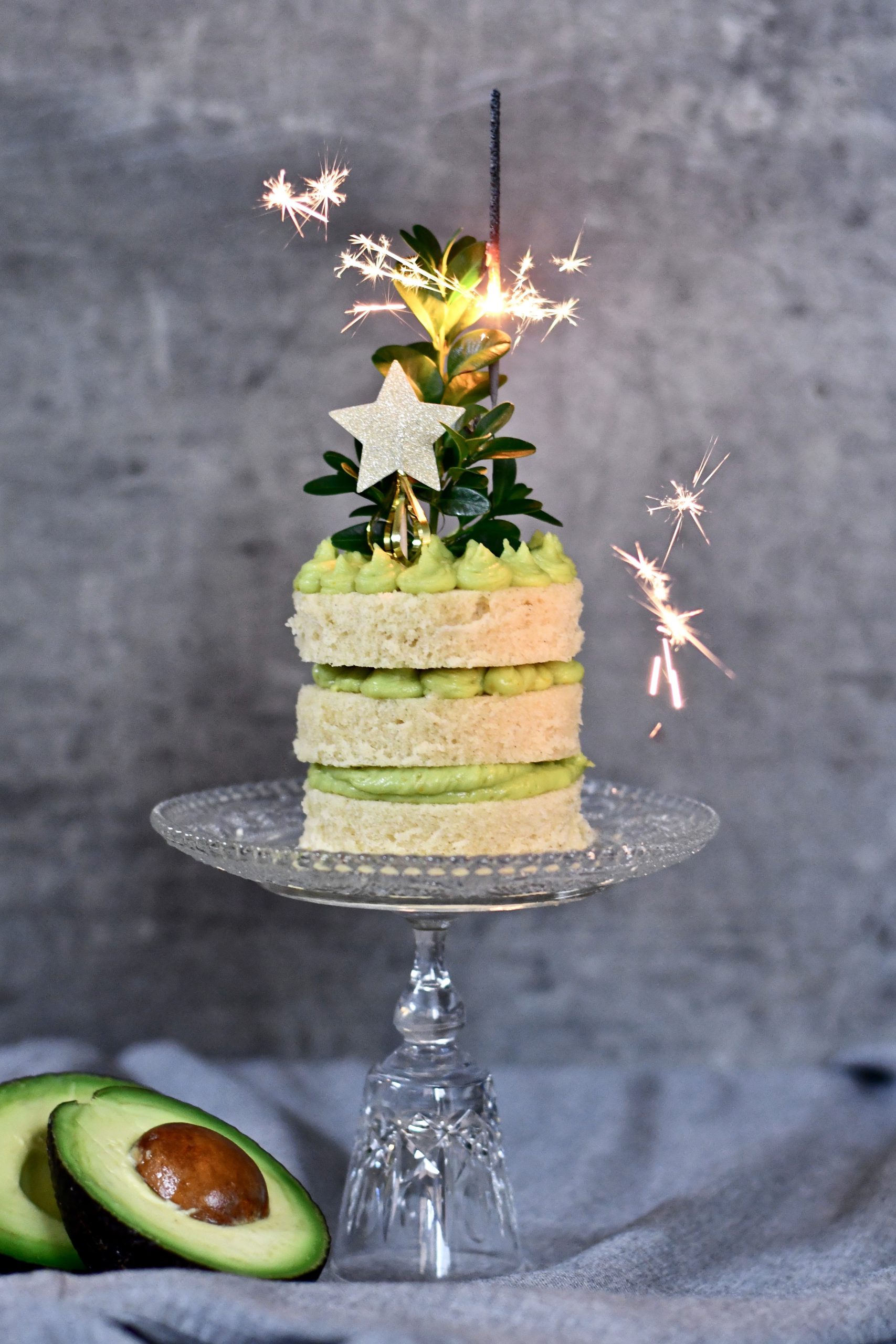 21 Dec

Mini cakes with avocado buttercream

Fooddeco teamed up with World Avocado Organization and Avocados from Peru (AFP) to celebrate the love of avocados with recipes to inspire you for Christmas!

Ingredients for the avocado buttercream:

2 avocados

100 ml agave syrup

100 gram coconut oil, melted

1 lemon, zest and juice

1 orange, zest

2 tsp. vanilla extract

Christmas decoration as seen on the photo: sparkler, tree sprig and a wooden star ornament

Ingredients for the cake layers (or skip this part and use storebought):

200 gram soft (melted) butter

200 gram sugar

200 gram self rising flour, sieved

4 eggs

1 tbsp. vanilla extract

Method

Combine in a food processor, all ingredients for the butter cream, until thoroughly mixed and completely smooth. Scoop the mixture in a piping bag and let set in the fridge for a few hours or overnight.

Preheat oven to 175 degrees Celsius. Beat the sugar and eggs for ten minutes, in a handheld or stand mixer, until smooth and creamy. Scrape down the sides with a spatula as needed. Slowly add the butter and vanilla extract until combined. Add the flour until just combined.

Line a cake pan with parchment paper. Pour batter evenly into cake pan. Bake around 60 minutes until baked through. Insert a toothpick into the center of the cake to test for doneness. Allow the cake to cool completely.

Cut the cake horizontally in 3 (or 4 if you prefer thinner layers) long slices. Depending on the thickness you would like the mini cakes to be. Use a glass – with a diameter slightly smaller then the cake – to create round shaped cake layers. 12 in total.

Place 4 cake layers on beautiful plates and start building the mini naked cakes. Evenly cover the top of each layer with the buttercream. Top with a second layer and evenly cover the top with butter cream. Top with the third cake layer and now use the piping bag to create a tipped frosting. Refrigerate for at least 1 hour before serving. Add the tree sprig and other Christmas decoration to taste.

Styling suggestion: Create a quick Christmas cake stand.Place a glass plate on a wine glass turned upside down to make a quick cake stand.