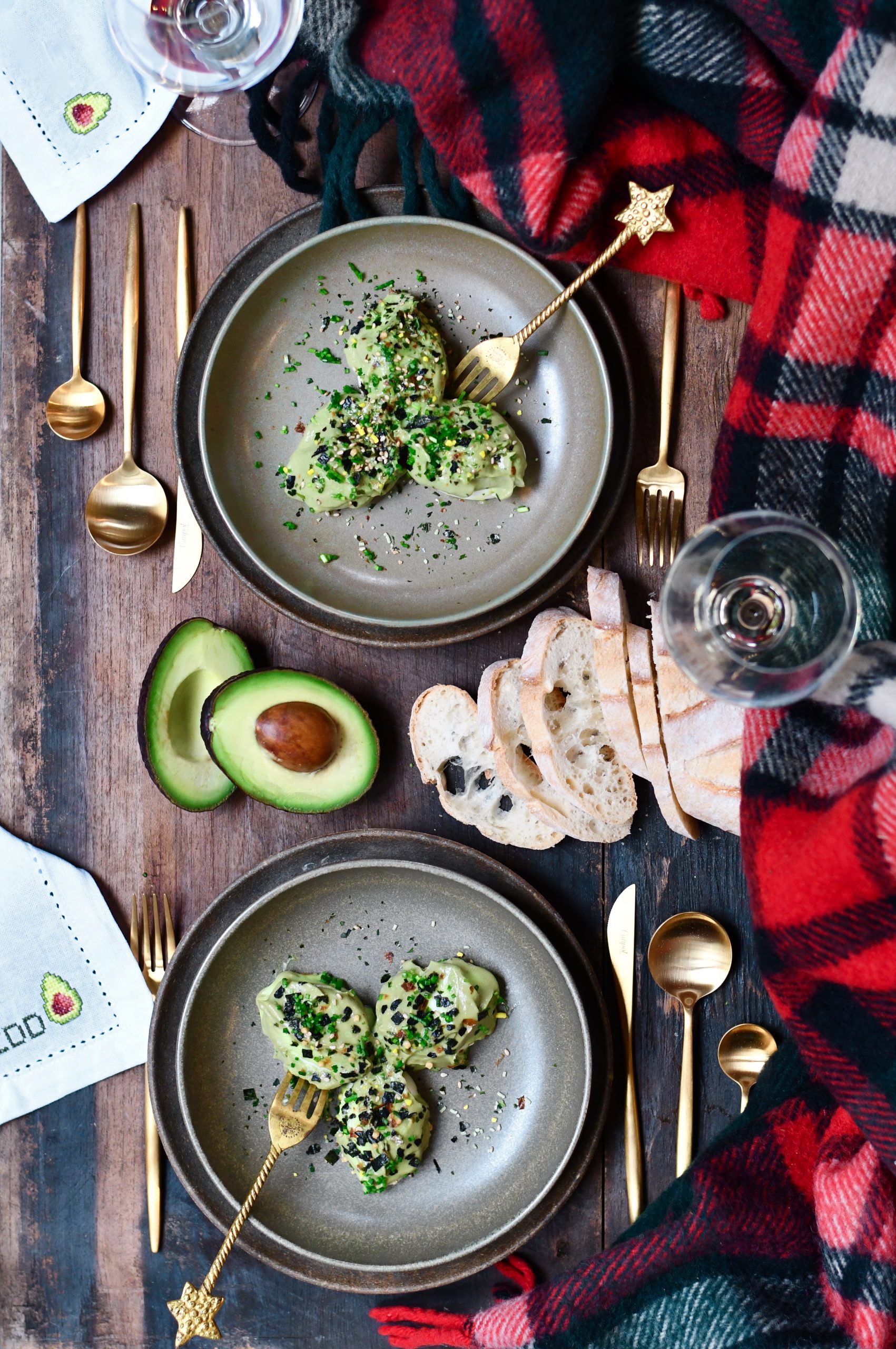 21 Dec

L'oeufs avonaise with furikake, serves 4

Fooddeco teamed up with World Avocado Organization and Avocados from Peru (AFP) to celebrate the love of avocados with recipes to inspire you for Christmas!

Ingredients

6 eggs

furikake, to taste

small bunch fresh chives, finely chopped

Ingredients for the avonaise

2 avocados

4 tbsp. olive oil

1 tbsp. mustard

2 tbsp. lemon juice (+ extra to taste)

salt and pepper, to taste

Method

Put a small saucepan of water to boil on medium heat. Whilst this comes to the boil, combine all the ingredients for the avonaise in a food processor.

Once the water is boiling, add the eggs to the saucepan. Simmer for 6 minutes for a semi-soft yolk or 8 minutes if you want the yolk to be set. Meanwhile cut the chives. Once the eggs are done, remove and cool under the tap. Peel and cut in half. Place the egg halves (3 per plate) cut side down on plates. Add the avonaise and top with furikake, chopped chives and season with salt and pepper to taste.

Serve with fresh bread so none of the avonaise gets spilled.

Make the avonaise à la minute or it will discolor.