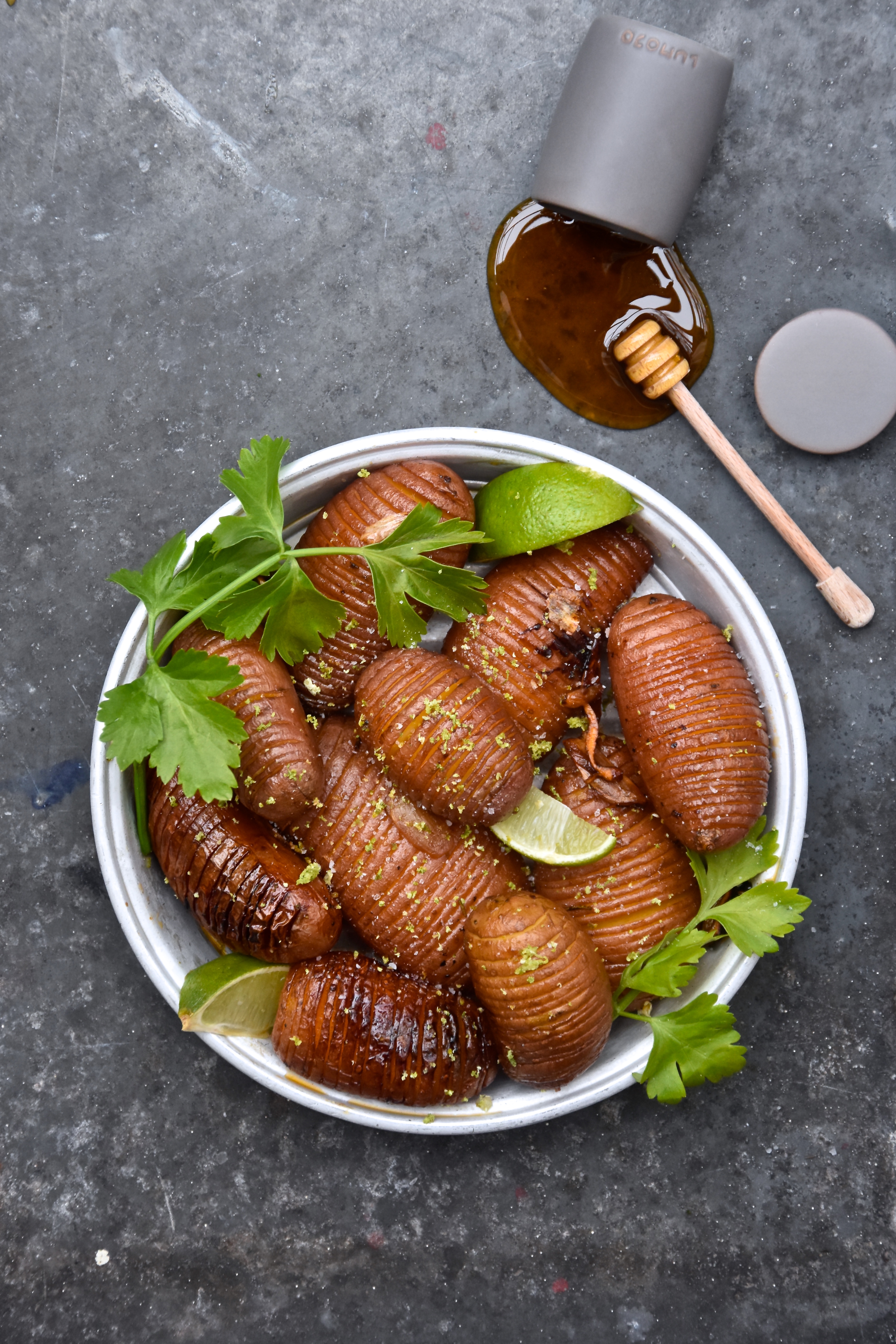 18 Mar

Hasselback potatoes traybake with Lumojo honey glaze

INGREDIENTS
4 tablespoons Lumojo Beechwood honey
4 tablespoons olive oil
1 lime, juice (keep zest)
Pepper and (coarse sea) salt to taste
± 800 gram pommes rouges (or other small firm potatoes)
Fresh rosemary sprigs
4 garlic cloves, smashed

METHOD
Preheat oven to 200 degrees Celsius. Meanwhile wash potatoes and cut all potatoes hasselback. Combine honey, olive oil, lime juice and add pepper to taste. Mix until thoroughly combined. Line a large baking tray with parchment paper. Add hasselback potatoes and cover with the honey & olive oil mixture completely, add rosemary and garlic. Combine well. Roast until crispy golden from the outside and super soft on the inside. Approximately 45 minutes, turning regularly. Drizzle with extra honey and add lime zest and coarse sea salt on top. Serve while still warm.