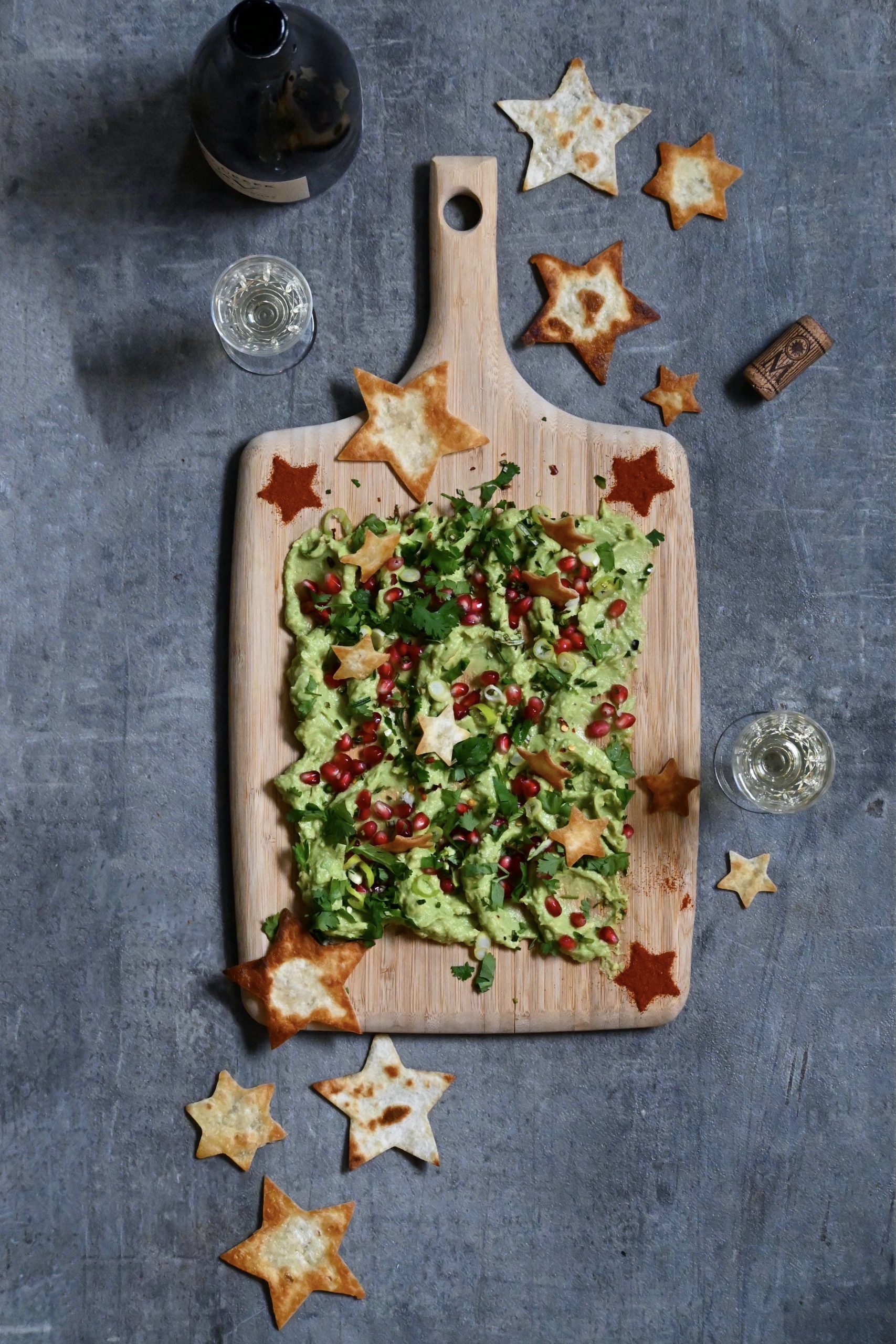 08 Dec

Guacamole Board

Fooddeco teamed up with Avocados from Peru (AFP) to celebrate the love of avocados with recipes to inspire you this Holiday Season!

Spread silky avocado on a serving board or platter and top it with your favourite guacamole ingredients. Serve with baguette chips or tortilla chips and it'll be a showstopper at your Christmas table. Let your guest dig into this delicious guacamole board. Add crumbled feta cheese for that snowy effect!

Ingredients

2 avocados

1 lime, zest and juice

1 garlic clove, grated

jalapeno pepper, finely chopped

1 spring onion, finely chopped

chilli flakes, to taste

cilantro leaves, small bunch, finely chopped

50 grams pomegranate seeds

1sprig fresh rosemary, finely chopped

Optionally: 50 grams crumbled feta cheese (snow)

Serve with: (star shaped) tortilla chips, homemade or store bought, crackers, chips, toast or baguette chips.

Method

Thoroughly mix the avocados, lime (zest and juice), garlic and pepper and salt to taste. Use a hand blender to emulsify the mixture until creamy and super smooth. Use a butter knife, spatula or the back of a spoon to spread the silky avocado spread evenly on the serving board. Go ahead and add your favourite guacamole toppings or use the ingredients as suggested. Add feta cheese for a 'snowy' effect!