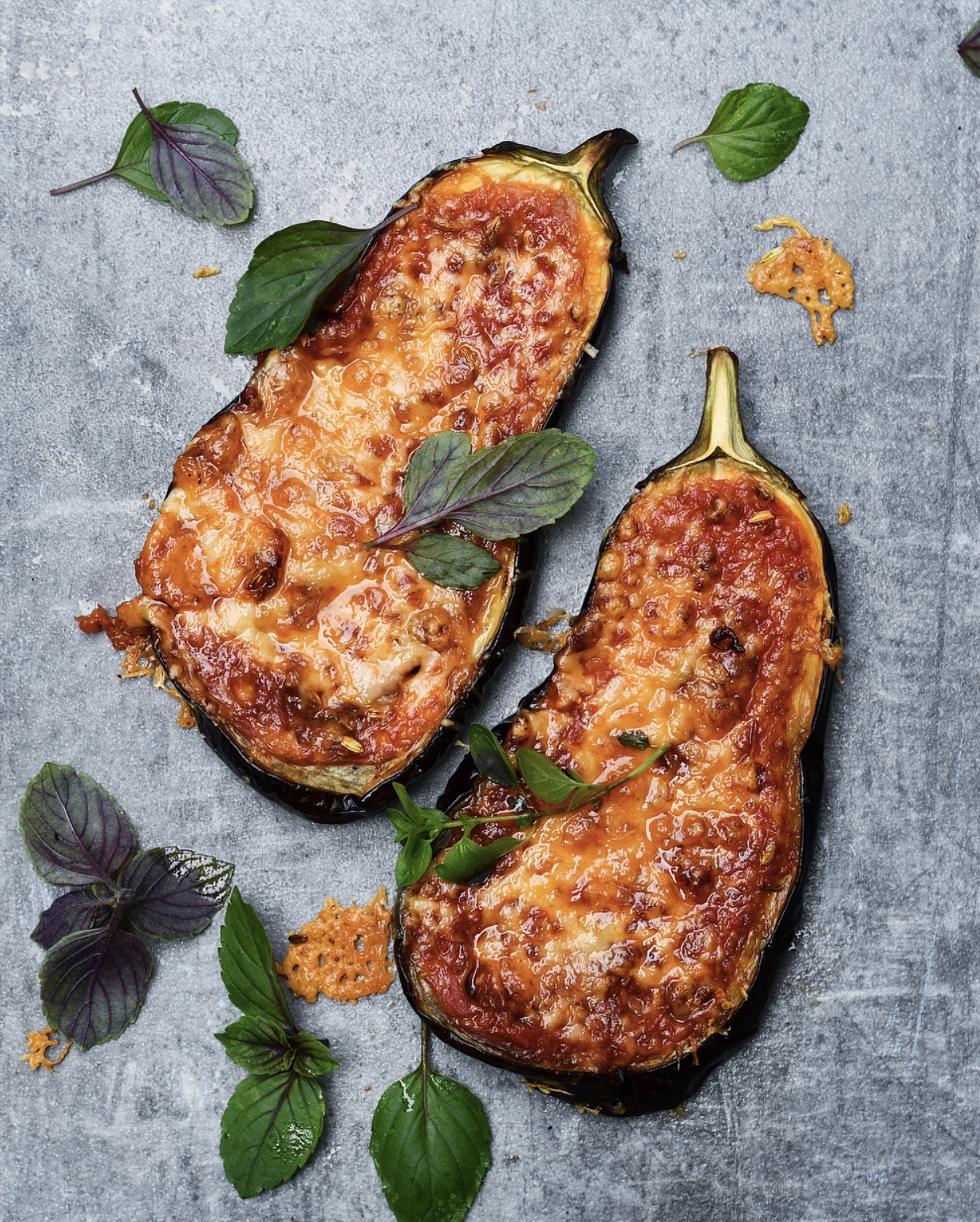 03 Sep

Eggplant Pizza

Ingredients (makes ± 4 to 6 slices)
1 large eggplant
2 tbsp. truffle oil
± 4 / 6 tbsp. tomato frito (or passata)
75 gram manchego (or other type firm cheese), grated
1 tsp. fennel seeds
optional: as seen on the photo): fresh basil

Method
Preheat the oven-grill to 220 degrees Celcius.

Slice the eggplant lengthwise, about ± 1.5 cm thick slices. Cover all sides of all eggplant slices with truffle oil.
Place on an ovensheet lined with parchment paper and grill the slices for 5 to 10 minutes on each site until golden brown and soft.
Remove the eggplant from the oven and top with the tomato fruit (± 1 tbsp. per slice). Sprinkle with the fennel seeds and cheese.
Grill for approximately 10 minutes until the cheese starts bubbling and turns golden brown. Serve with a salad (as a main), for lunch or as a starter.