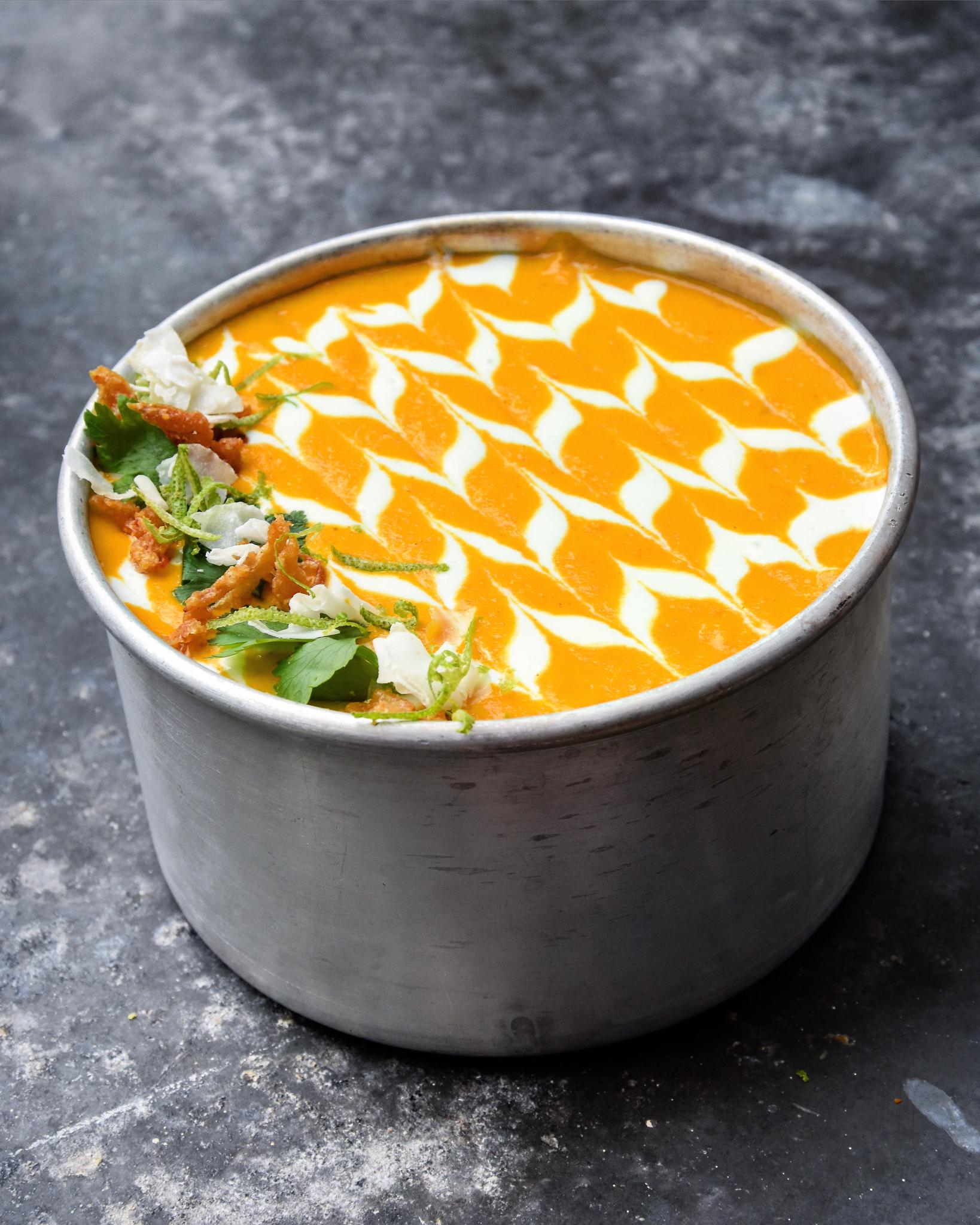 02 Sep

Curried sweet potato Soup

Ingredients
700 gram sweet potato, peeled and grated
1 large white onion, coarsely
2 garlic cloves, grated
1 cm ginger, finely chopped
2 tablespoons red curry paste
1 liter coconut milk
small bunch coriander
juice + zest half a lime

Toppings (coconut) cream, lime zest, coconut crisps, fried onions

Method
Use a large pan and add a dash of olive oil, sauté onions and garlic. Add the ginger and bake for a minute. Add the curry paste and combine thoroughly. Add the grated sweet potato, and make sure that the sweet potato is completely covered with the paste. Cut the stalks of the bunch coriander and add a tablespoon of chopped stalks to the sweet potato mixture. Add the coconut milk, bring to a boil and simmer for about 5 to 10 minutes (until sweet potato is soft). Use a hand blender and liquidize until super smooth. Add lime juice and add salt to taste. Divide the soup into 2 bowls and finish with toppings, serve with bread.