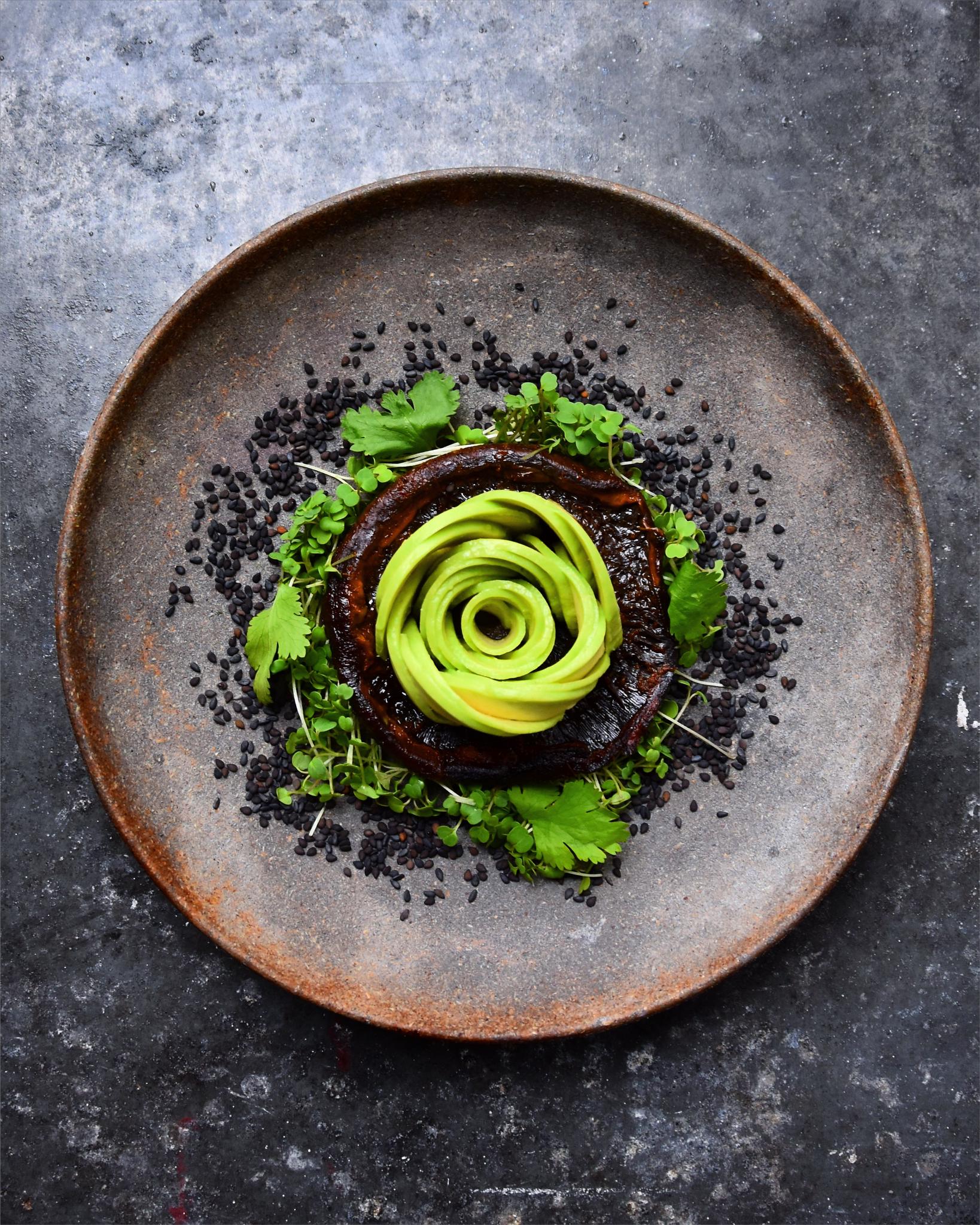 12 Jul

CURRIED PORTOBELLO 'STEAK'

INGREDIENTS
2 LARGE PORTOBELLO MUSHROOMS, STEMS REMOVED, WIPED CLEAN
1 TBSP. MASSAMAN CURRY PASTE
1 TBSP. SOY SAUCE
2 TBSP. SUNFLOWER OIL

TOPPINGS: AVOCADO ROSE, CORIANDER, SESAME SEEDS AND CRESS

METHOD
PREHEAT OVEN AT 200 DEGREES CELCIUS. IN A SMALL BOWL, WHISK CURRY PASTE, SOY SAUCE AND SUNFLOWER OIL UNTIL THOROUGHLY COMBINED. ADD BOTH MUSHROOMS AND COVER COMPLETELY (WITH A BRUSH) IN SAUCE. MARINATE FOR 5 TO 10 MINUTES ON EACH SIDE.
HEAT A GRILL OR LARGE SKILLET AND COOK ON EACH SIDE FOR ± 5 MINTES, UNTILL CARAMLIZED, TENDER AND DEEP GOLDEN BROWN. TAKE A SMALL BAKING DISH, ADD BOTH MUSHROOMS AND BRUSH WITH REMAING MARINADE. COOK FOR ANOTHER 15 MINUTES IN THE OVEN. ADD YOUR FAVORITE TOPPINGS AND/OR SAUCE.