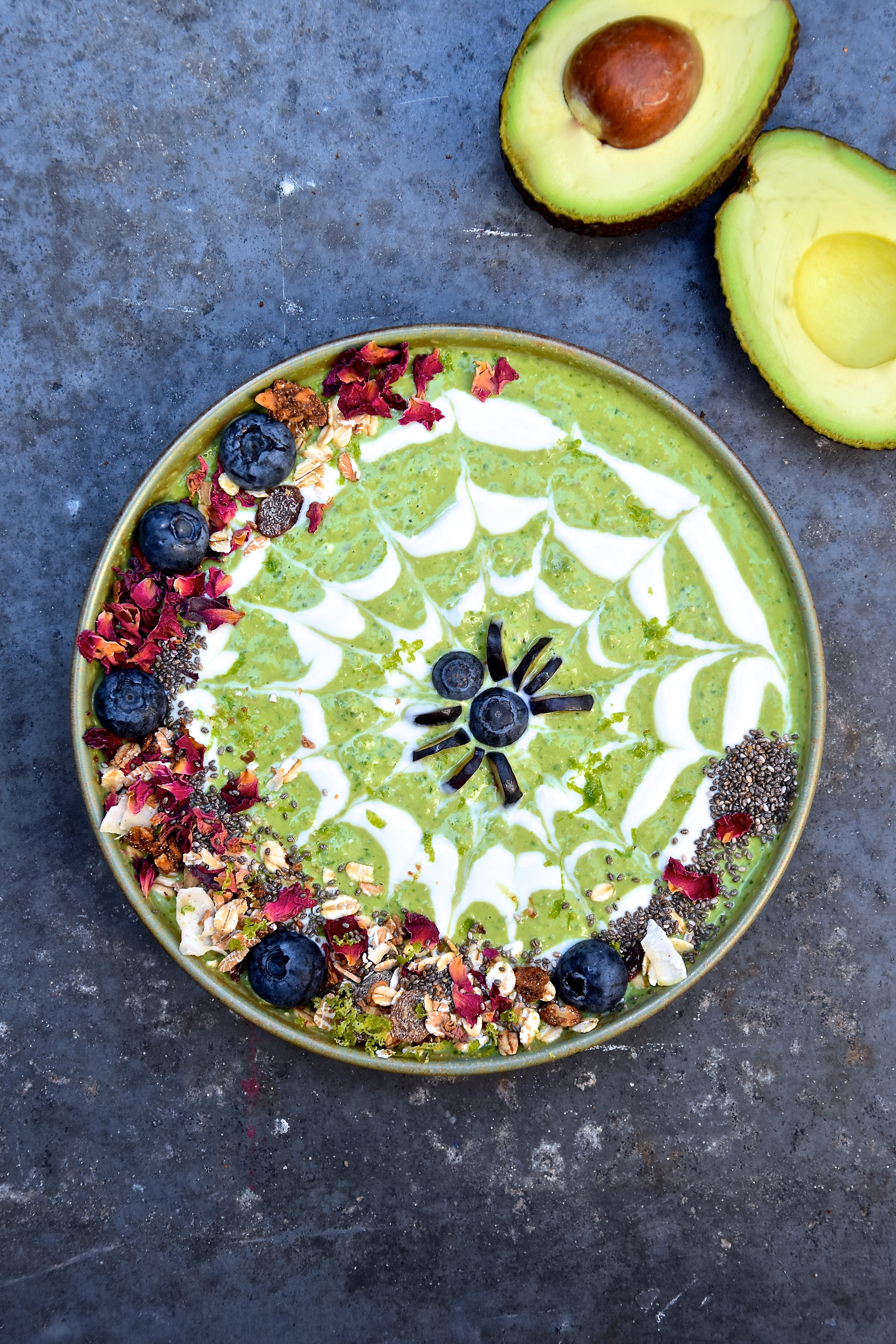 31 Oct

Black widow smoothie-bowl

Fooddeco teamed up with Avocados from Peru (AFP) and the World Avocado Organization to celebrate the love of avocados with four 'Avoween' recipes!

Ingredients (for 2 smoothie bowls)
1 avocado (from the refrigerator), flesh from
1 handful of (unsalted) walnuts
100 gram fresh spinach
½ celery stalk
1 tsp. chia seeds
1 tsp. hemp seeds
1 green apple (from the refrigerator)
2 tbsp. agave syrup
200 ml almond milk, unsweetened (cold)

For the spider web: ± 100 ml coconut yoghurt, granola, blueberries, dried rose petals, lime zest and chia seeds
Necessity: skewer

Method
Blend all the ingredients for the smoothie in a food processor until smooth. Pour the smoothie into small bowls. Use the coconut yoghurt to make the 'spider web' start with a small drip of the yoghurt in the middle of the smoothie bowl and continue with making ± 3 circles around this 'dot'. Use a skewer to draw lines from the middle (inner dot) to the outside of the bowl. The amount of lines depends on the size of the bowl. Make as many lines as you like. Make a spider by putting 1 big (body) and 1 small (head) blueberry in the middle and cut 8 legs out of ± 2 big blueberries, put the legs around the body of the spider. Repeat with the second bowl. Decorate your smoothie bowls with the toppings and serve immediately.