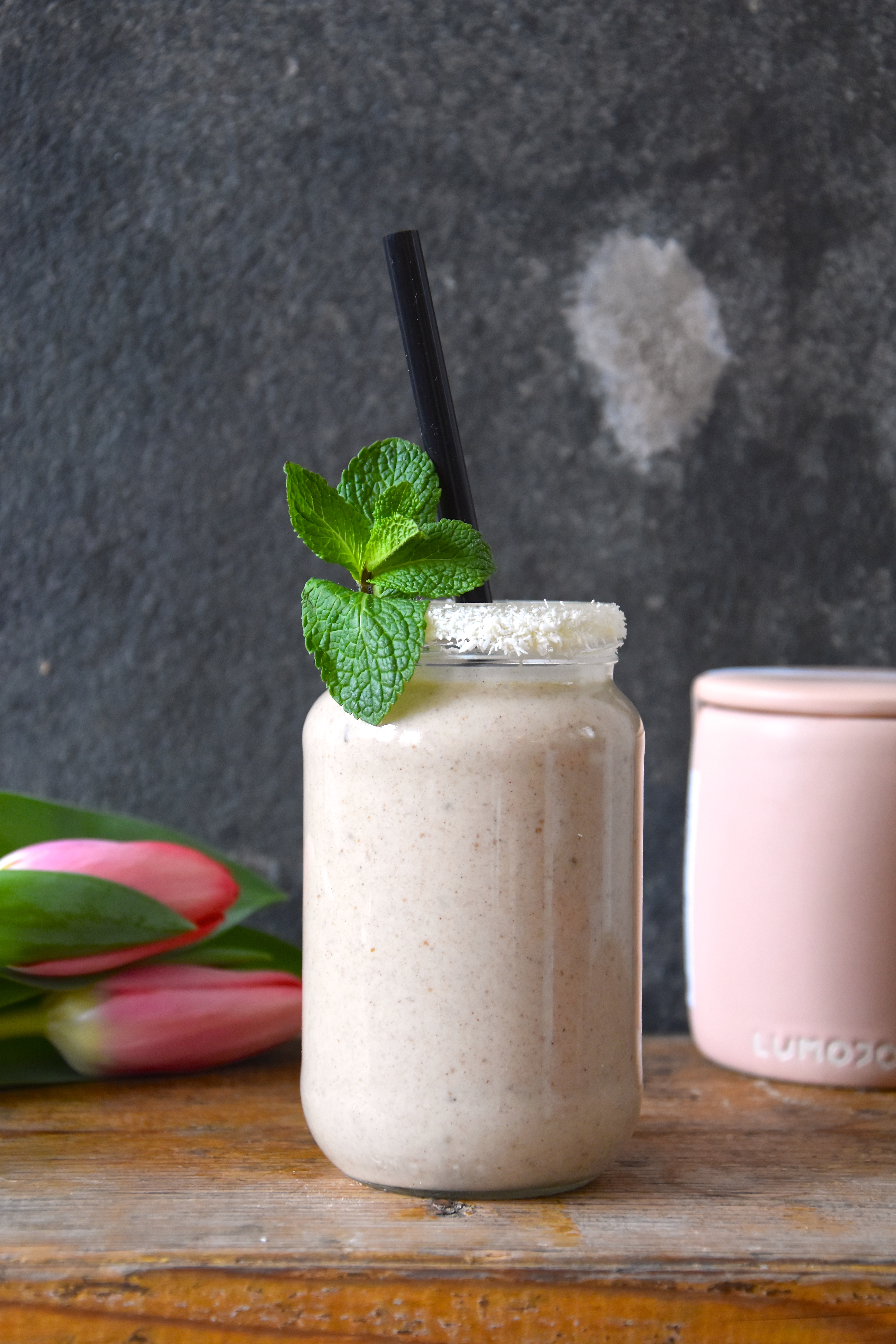 11 Feb

Banana & Honey Milkshake

INGREDIENTS
1 tablespoon Lumojo – Kamahi Honey
3 Medjool dates
Handful of raw cashews
1-teaspoon ground cinnamon
1 frozen banana (peeled, sliced and frozen overnight)
100 ml coconut milk
200 ml cashew milk
Optional coconut rim – extra honey + grated coconut

METHOD
Combine Medjool dates and raw cashews in a food processor
until thoroughly crushed and combined. Add all other
ingredients and blend until completely smooth. Meanwhile dip
your glass in some honey (or use a small brush) and dip the
glass in the grated coconut. Add your milkshake and serve
direct!