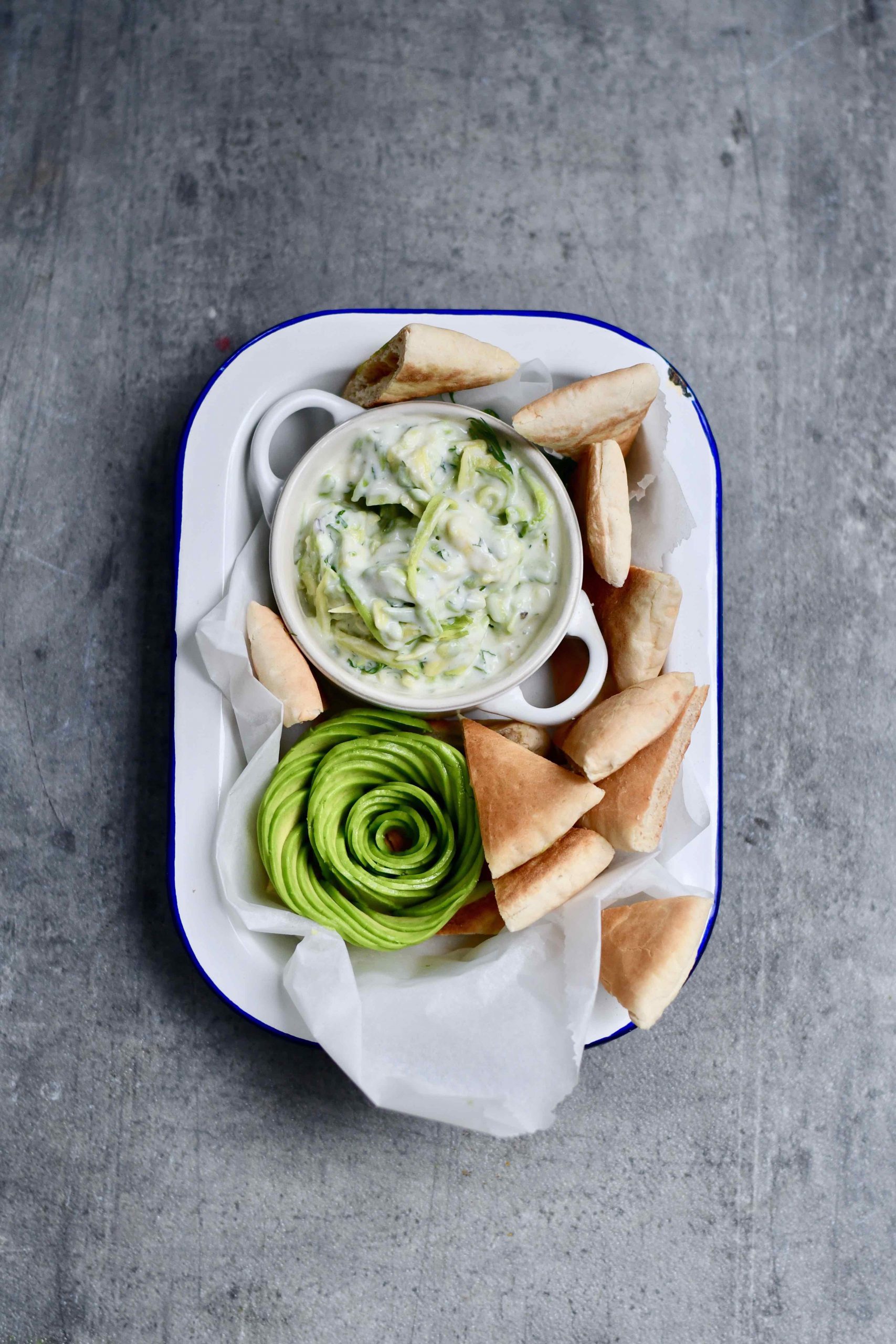 12 Jan

Avocado Tzatziki

Fooddeco teamed up with World Avocado Organization and Avocados from Peru (AFP) to celebrate the love of avocados with recipes to inspire you.

Ingredients

150 gram yoghurt, unsweetened

1 avocado, peeled, pitted and grated with an extra coarse grater

1/4 lime, juice

1 tbsp. fresh mint, finely chopped

1 tbsp. fresh dill, finely chopped

1 garlic clove, grated

2 pita bread

salt, to taste

optional: . avocado extra to cut an avocado rose (as seen on the photo)

Method

Combine all ingredients except the pita bread and add salt to taste. Set aside and prepare the pita bread according the packaging. Cut the pita bread into 8 triangles each and serve the warm pita with the avocado tzatziki!