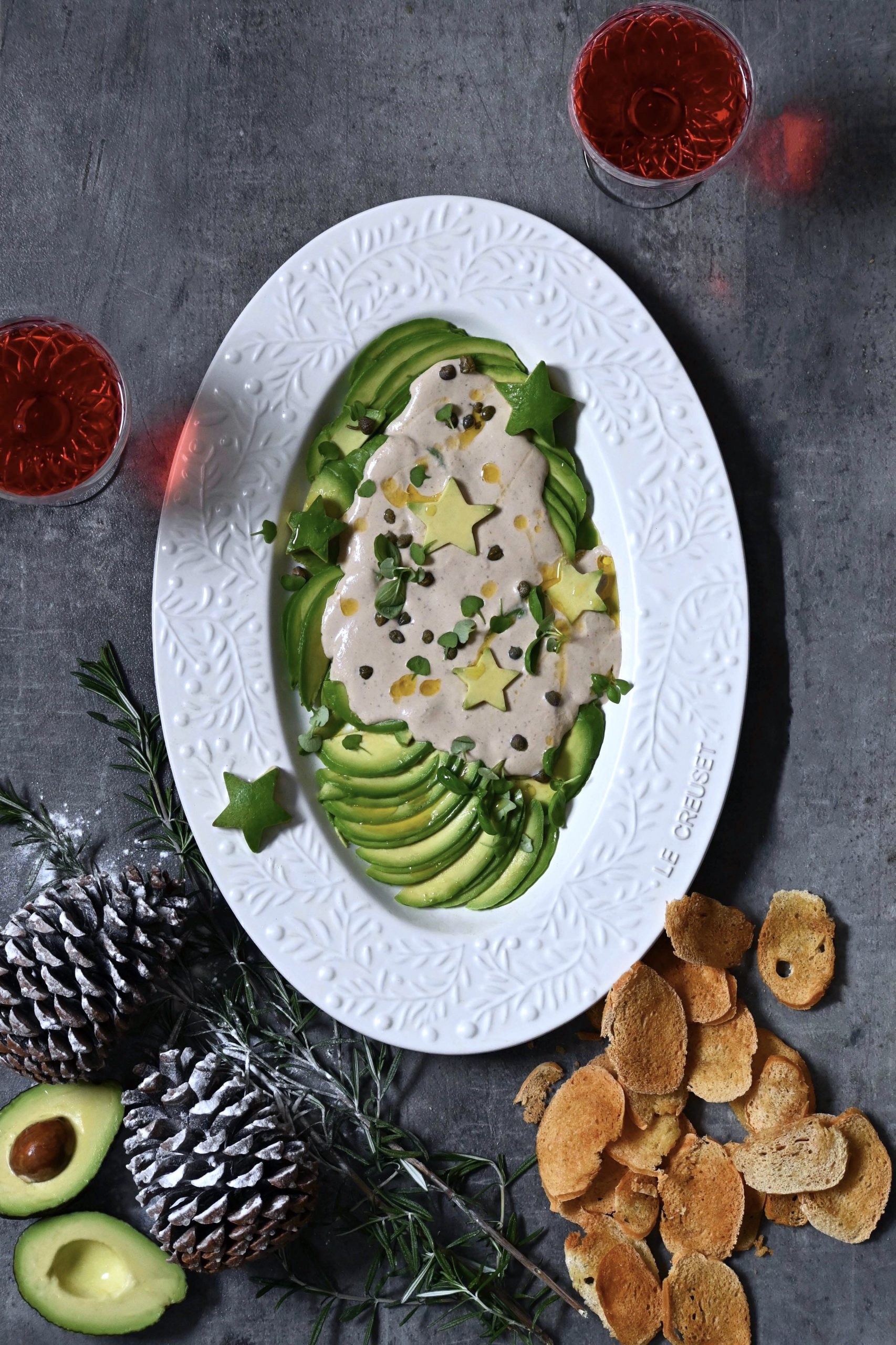 08 Dec

Avocado Tonnato

Fooddeco teamed up with Avocados from Peru (AFP) to celebrate the love of avocados with recipes to inspire you this Holiday Season!

Ingredients

2 avocados (1 extra to create the avocado stars)

1 baguette

olive oil

basil leaves: additionally

pepper and salt to taste

Ingredients for the tonnato sauce:

1 tin tuna (160 gram), good quality

lemon, juice and zest

50 ml water

1 tbsp. capers

3 tbsp. mayonnaise

3 anchovy filets, canned

Method

Preheat oven to 200 degrees Celsius fan.

Slice the baguette as thin as possible and arrange the slices on a baking sheet or oven rack (covered with parchment paper) in a single layer and drizzle with olive oil on both sides. Season with pepper

and salt to taste. Toast until brown and crispy for approximately 5 to 8 minutes. Flip half through baking.

Meanwhile combine all ingredients for the tonnato sauce in a (hand) blender and add pepper and salt to taste. Cut the avocados in halves and remove the skin and pit. Slice the avocado halves horizontally in thin slices and fan out on a big size Christmas themed serving platter. Add the tonnato sauce, top with basil leaves, pepper and salt and drizzle with olive oil. Optionally add some stars made out ofavocado slices and a star shaped cookie shaper.

Serve with the baguette chips.