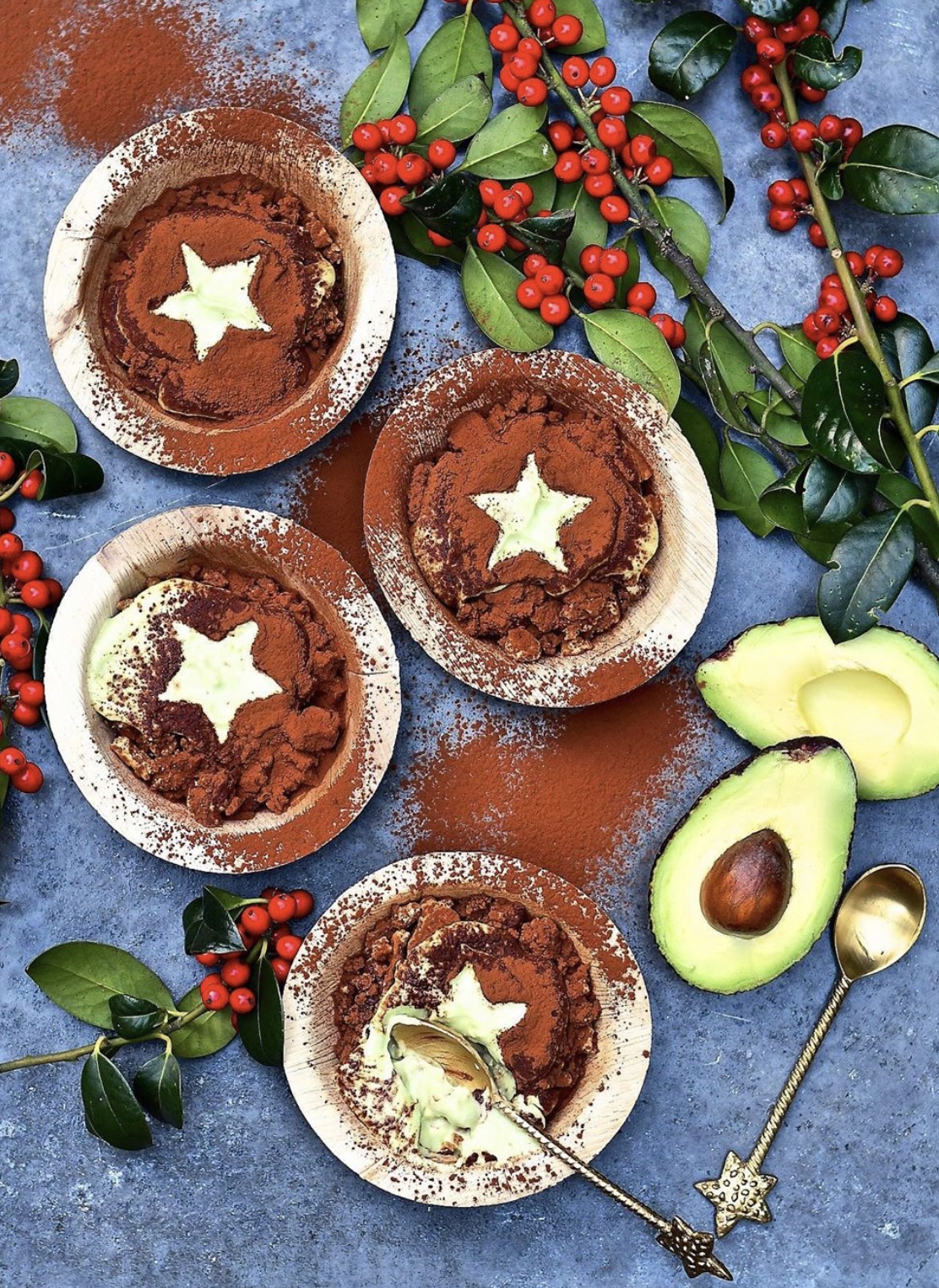 24 Dec

Avocado Tiramisu (serves 4)

Fooddeco teamed up with World Avocado Organization and Avocados from Peru (AFP) to celebrate the love of avocados with recipes to inspire you for Christmas!

Ingredients for the avocado cream

1 avocado

½ lemon, juice and zest

1 tsp. vanilla extract

35 gram powdered sugar

25 gram (melted) coconut oil

150 gram coconut yoghurt

Ingredients for the biscuit layer:

120 gram digestive biscuits

50 ml espresso, cold

15 gram cacao nibs

cacoa powder, for decoration

needed: small sieve

Combine all ingredients for the avocado cream in a food processor until thoroughly mixed and it resembles a cream. Let set in the fridge for approximately 30 minutes. Meanwhile crush the biscuits into 1cm2 pieces, add espresso and cacao nibs. Combine well. Start building your vegan tiramisu. Start with a layer of the biscuit mixture, put a layer of avocado cream on top and repeat. Divide equally over 4 small bowls or glasses.

Sprinkle with cacoa powder, by using a small sieve.