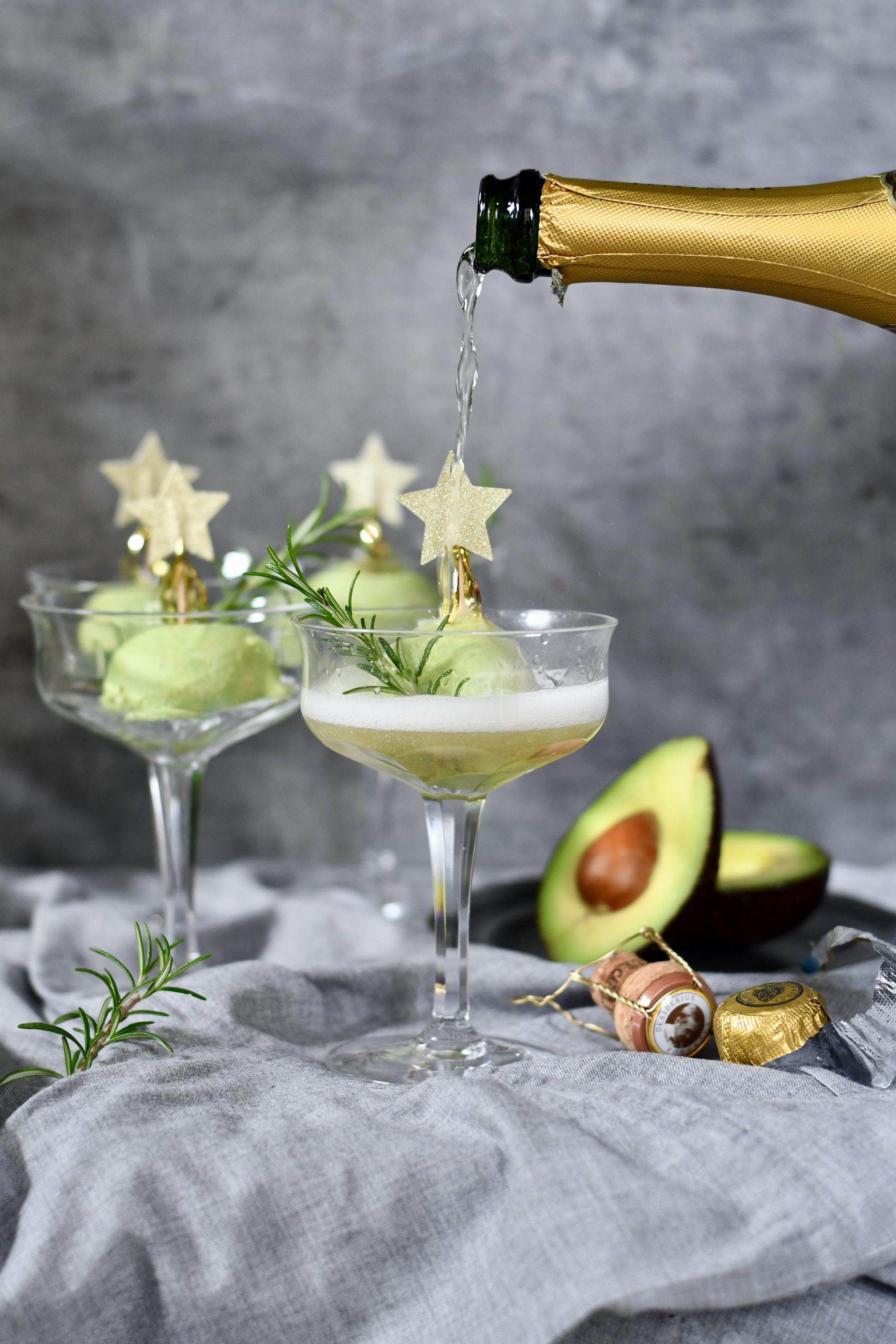 21 Dec

Avocado spoom, serves 4

(makes 6 balls. Pick your prettiest and save the rest for the day after)

Fooddeco teamed up with World Avocado Organization and Avocados from Peru (AFP) to celebrate the love of avocados with recipes to inspire you for Christmas!

Ingredients

125 ml coconutmilk

2 avocados

1 lime, juice

1 orange, juice

50 ml agave syrup

1 bottle of your favorite champagne

4 champagne coups

Method

Bring the coconutmilk to the boil, add the agave syrup and let cool down. Meanwhile combine all other ingredients – except for the champagne – in a food processor until smooth. Add the coconutmilk mixture and combine thoroughly. Freeze overnight or well in advance.

Once ready to serve, remove from freezer (best to remove from freezer 15 minutes prior) add the ice to the food processor and mix until smooth, soft and creamy but still the consistency of sorbet. Form sorbet balls/quenelles with a spoon or with the use of an ice scoop, add the sorbet balls to your most beautiful champagne coupes. Serve the sorbet with a Christmas decoration and pour champagne into the glass at the table.