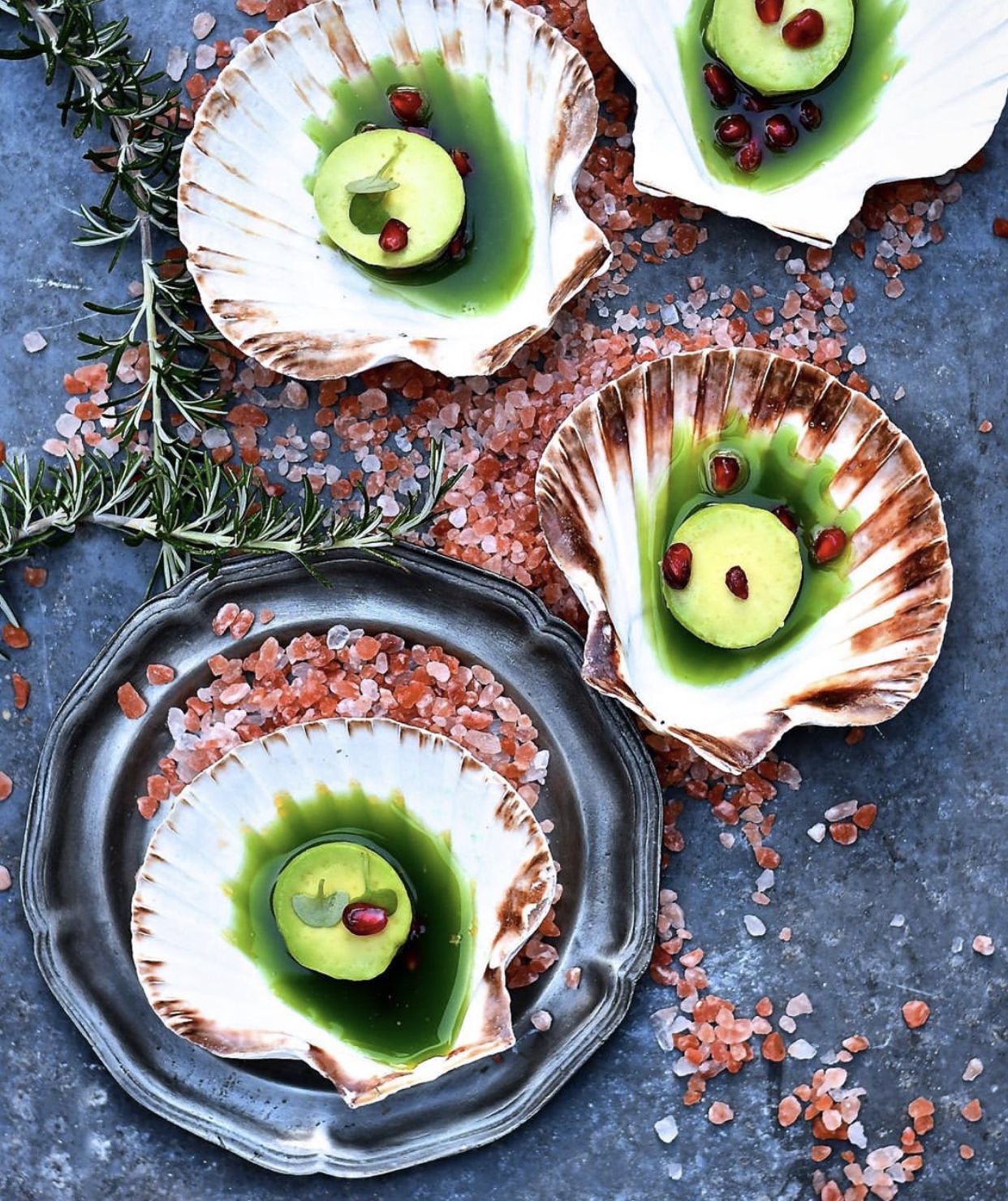 23 Dec

Avocado scallops (serves 4)

with shallot sambal and cucumber jus

Fooddeco teamed up with World Avocado Organization and Avocados from Peru (AFP) to celebrate the love of avocados with recipes to inspire you for Christmas!

Ingredients

1 avocado (or the 4 leftovers from the avocado en croûte recipe)

4 emptied, clean scallop shells

1 tbsp. pomegranate

needed for the shallot sambal:

1 shallot, finely chopped

1 piece lemon grass, finely chopped

5 fresh (frozen) kaffir lime leaves, chopped

1 garlic clove, grated

1 tsp. shrimp paste

1 tsp. chilli flakes

1 lime, juice only

3 tbsp. vegetable oil

needed for the cucumber jus:

½ cucumber

pinch of salt

few small basil leaves

Method

Combine all the ingredients – except the oil – for the shallot sambal, using a mortar and pestle (or food processor/blender) to form a paste. Add heated vegetable oil and combine well. Set aside. Cut 4 avocado coquilles out of 1 avocado. Use a hand blender (or juicer) to puree the cucumber with skin. Put the mixture through a sieve and add salt to taste. Put a teaspoon of the raw sambal in the scallop shells, put the avocado scallop on top. Serve with some pomegranate arrows, cucumber jus and some cress.