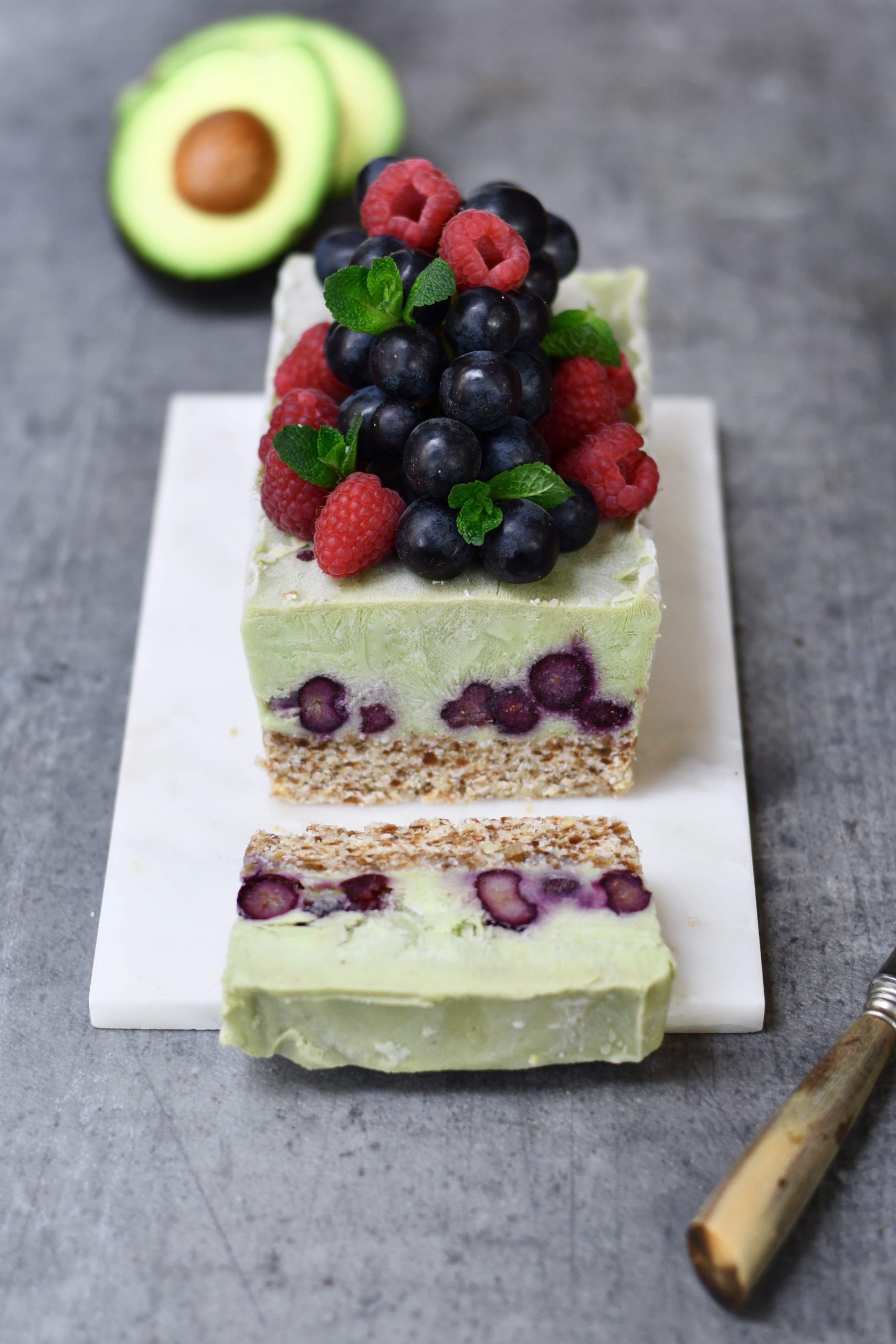 12 Jan

Avocado Ice Cake, 1 cake

Fooddeco teamed up with World Avocado Organization and Avocados from Peru (AFP) to celebrate the love of avocados with recipes to inspire you.

Ingredients for the crust:

175 gram almonds, unroasted and unsalted

200 gram dates

75 gram grated coconut

Ingredients for the fruit layer:

150 gram frozen blueberries

Ingredients for ice-layer:

500 gram coconut yoghurt

2 bananas, the browner, the riper, the sweeter, the better

2 avocados

1 lime, zest and juice

Ingredients for the topping:

Fresh red fruits (grapes, blueberries and raspberries)

Fresh mint leaves

Method

To make the crust, coarsely grind the untoasted almonds in a food processor. Add the other crust ingredients, and grind until well blended. Distribute this mixture over the bottom of the – with parchment paper covered – cake form (you don't need to grease it), and press down firmly. Add the frozen blueberries.

Cut the avocados in half, and remove pit and peel. Blend banana, avocado, lime juice and zest and yoghurt to a silky mixture in a food processor. Pour this mixture – into the cake form – on top of the frozen blueberries. Freeze overnight. Defrost slightly before serving, add fresh fruits and fresh mint on top to your liking and serve in slices.