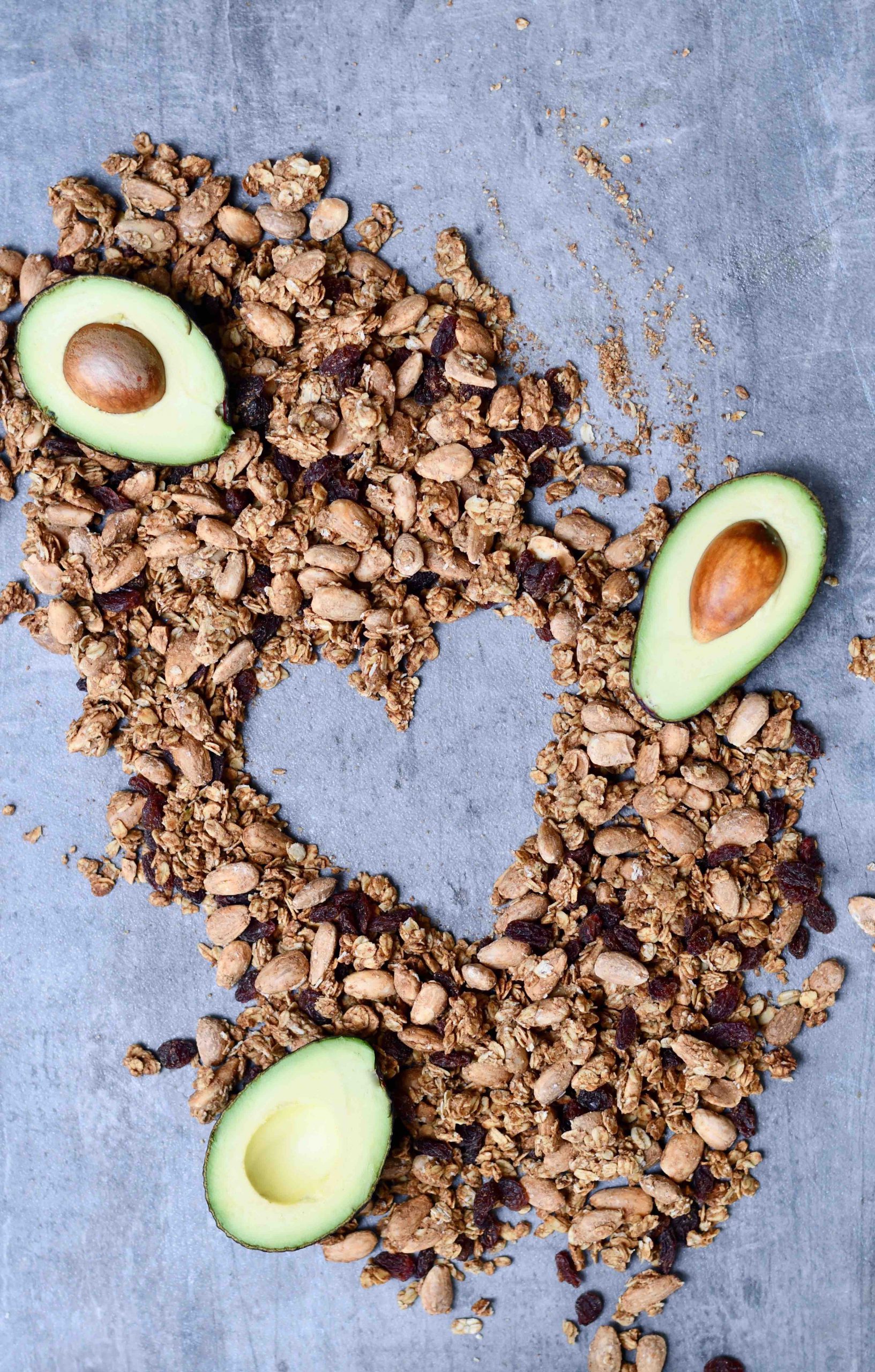 12 Jan

Avocado Granola, 1 large jar

Fooddeco teamed up with World Avocado Organization and Avocados from Peru (AFP) to celebrate the love of avocados with recipes to inspire you.

Ingredients

250 gram oats

250 gram almonds

2 egg whites

2 tbsp. coconut oil, melted

1 avocado, peeled and pitted

2 tbsp. olive oil

3 tbsp. peanut butter

1 tbsp. cinnamon powder

1 tsp. vanilla extract

2 tbsp. raisins

Method

Preheat oven at 180 degrees Celsius. Mix the egg whites with a hand mixer or food processor until white and fluffy. Add the coconut oil, avocado, olive oil, peanut butter, cinnamon powder and vanilla extract until thoroughly mixed. Mix in a big bowl the oats and almonds and add the avocado and egg mixture. Combine well. Spread the mixture evenly on a baking sheet covered with parchment paper. Bake for approximately 30 minutes in the preheated oven until golden brown and crispy. Remove from the oven, let cool and mix in the raisins. Store in an airtight container.