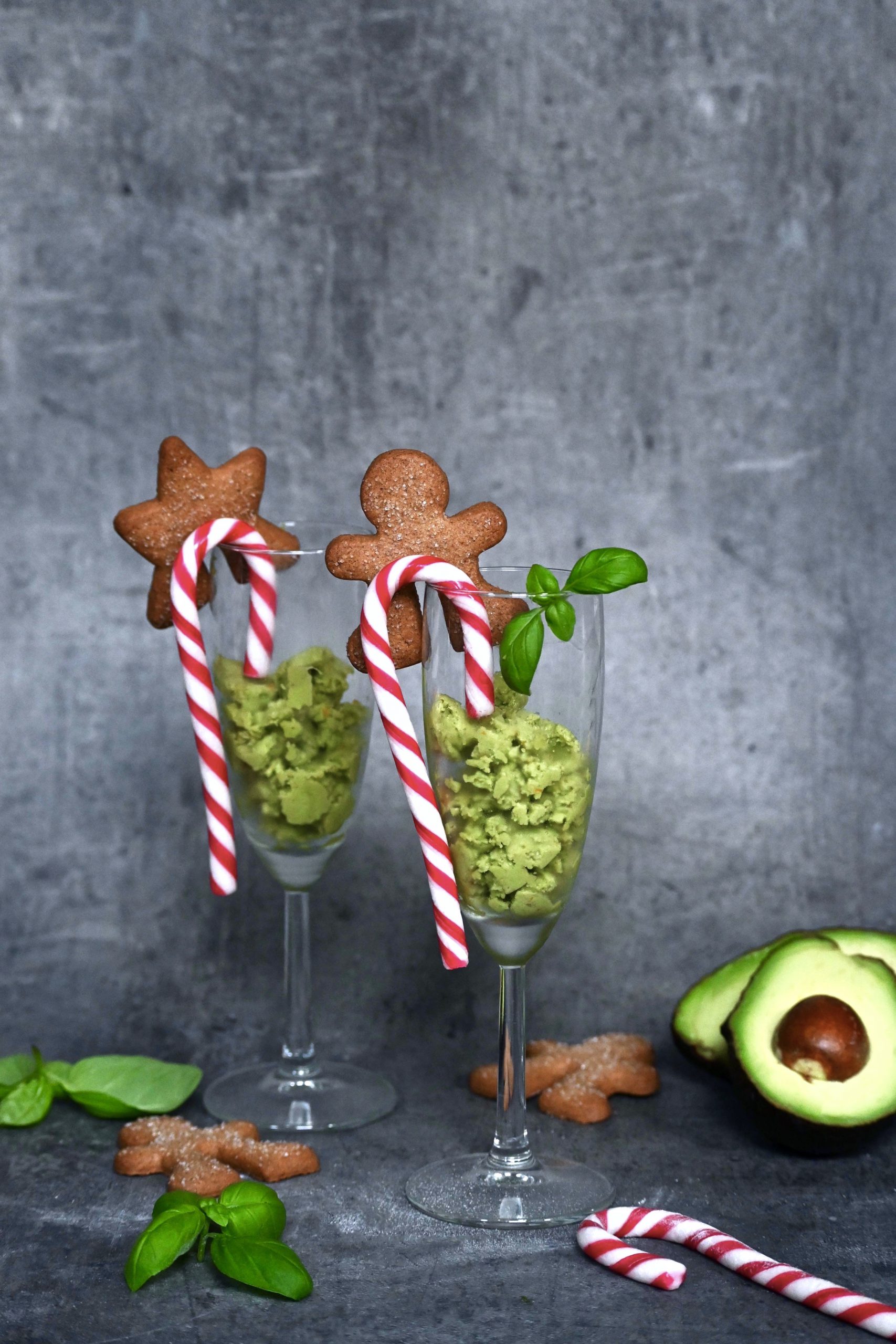 08 Dec

Avocado Granita

Fooddeco teamed up with Avocados from Peru (AFP) to celebrate the love of avocados with recipes to inspire you this Holiday Season!

Ingredients

2 avocados

50 grams sugar

1 lemon, zest and juice

1 orange, zest only

2 tsp. vanilla extract

1 bottle champagne, prosecco or cava

Optionally: basil leaves and edible Christmas decoration

Method

Combine the lemon juice and zest, orange zest, sugar and vanilla extract in a small saucepan. Bring the mixture just to a boil over medium to high heat. Let it cool and then combine the mixture with two avocados in a blender or food processor until thoroughly blend and completely smooth.

Pour the avocado mixture into a shallow pan for freezing and freeze the avocado mixture overnight. Scrape the frozen granita with the tines of a fork and divide the granita over 4 glasses. Decorate the glasses with edible Christmas decorations, such as ginger bread cookies, candy canes and other sweet treats.

Serve the glasses and pour the champagne at the table. The candy canes can be used to give the granita a good stir in the glass to smoothen your dessert! You can also use small festive spoons.