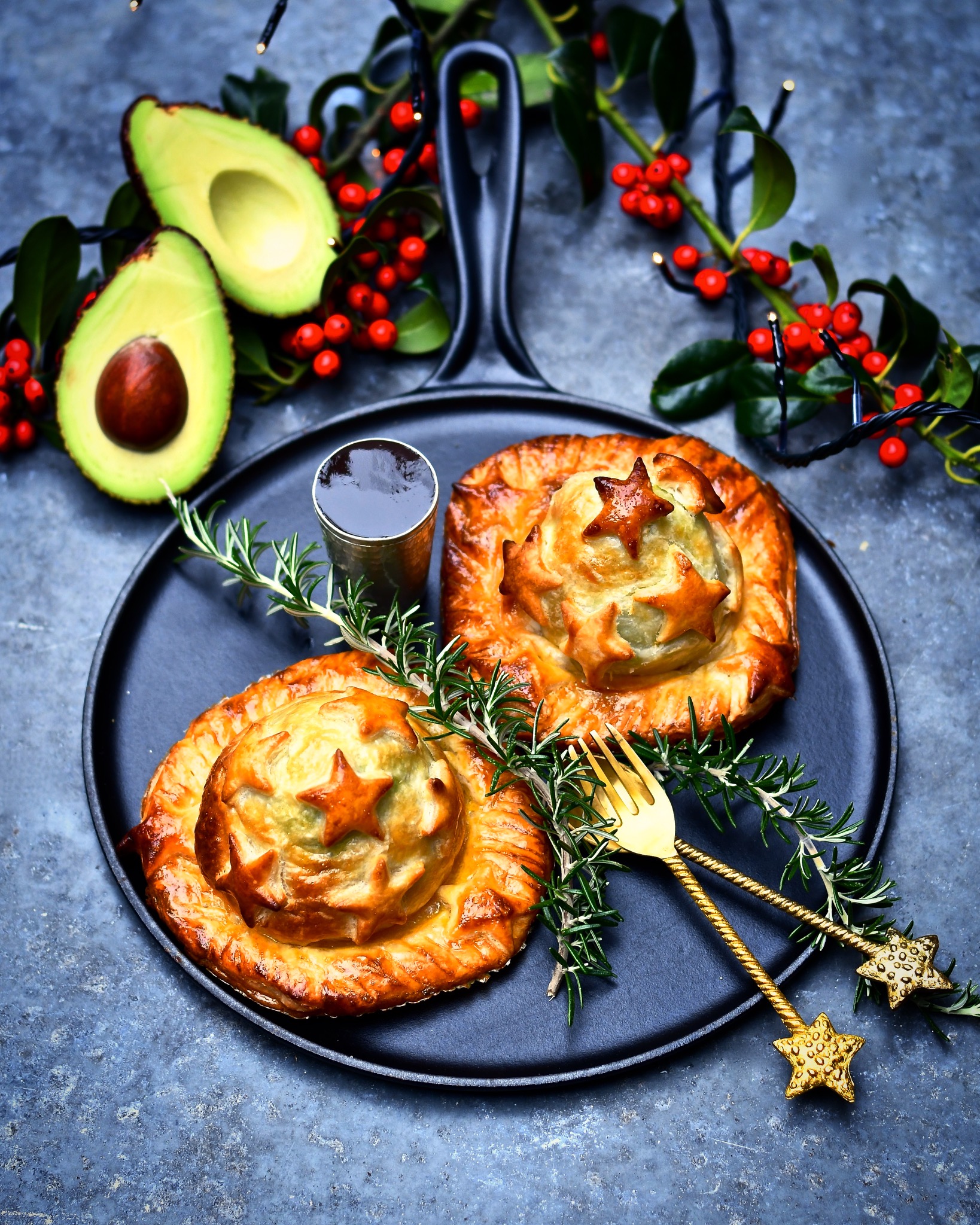 15 Dec

Avocado en croûte (serves 4)

Fooddeco teamed up with World Avocado Organization and Avocados from Peru (AFP) to celebrate the love of avocados with recipes to inspire you for Christmas!


Ingredients
8 small pastry sheets (± 12cm x 12 cm)
4 avocados
± 100 gram melting (cheddar) cheese
2 tbsp. yellow mustard
1 tsp. curry powder
pepper and salt, to taste
gravy (200 ml), your favourite homemade or store-bought
Needed: 1 satay skewer, parchment paper

Egg wash:
1 egg yolk
1 tbsp. water
pinch of salt


Method
Preheat oven to 220 degrees Celsius. Cut ¼ of the avocado (the bottom) and use a satay skewer to remove the pit. Since you don't cut the avocados in halve it might be more difficult to remove the pit while remaining the avocado shape. This is where the satay skewer comes in handy. Pierce the skewer through the top of the avocado and press the pit out of the avocado. Peel the skin. Marinate 4 avocados in mustard, curry powder and pepper and salt to taste.
Defrost 8 slices of pastry (± 12 cm x 12 cm). Stuff the avocados with cheddar cheese and put them round side up in the centre of a pastry sheet. Use a second pastry sheet to tuck the avocado in and press lightly to remove air and to stick them together. Cut the edges from the pastry to form a round shape and use a sharp knife to create a pattern of your choice in the pastry. Repeat with the others. Combine all ingredients for the egg wash and brush on all four. Bake them on 220 degrees on an oven rack – covered with parchment paper – for 15 minutes. Prepare the gravy. Serve the avocado en croûte right away and with gravy on the side.


Tip: Use any other type of melting cheese, like brie.