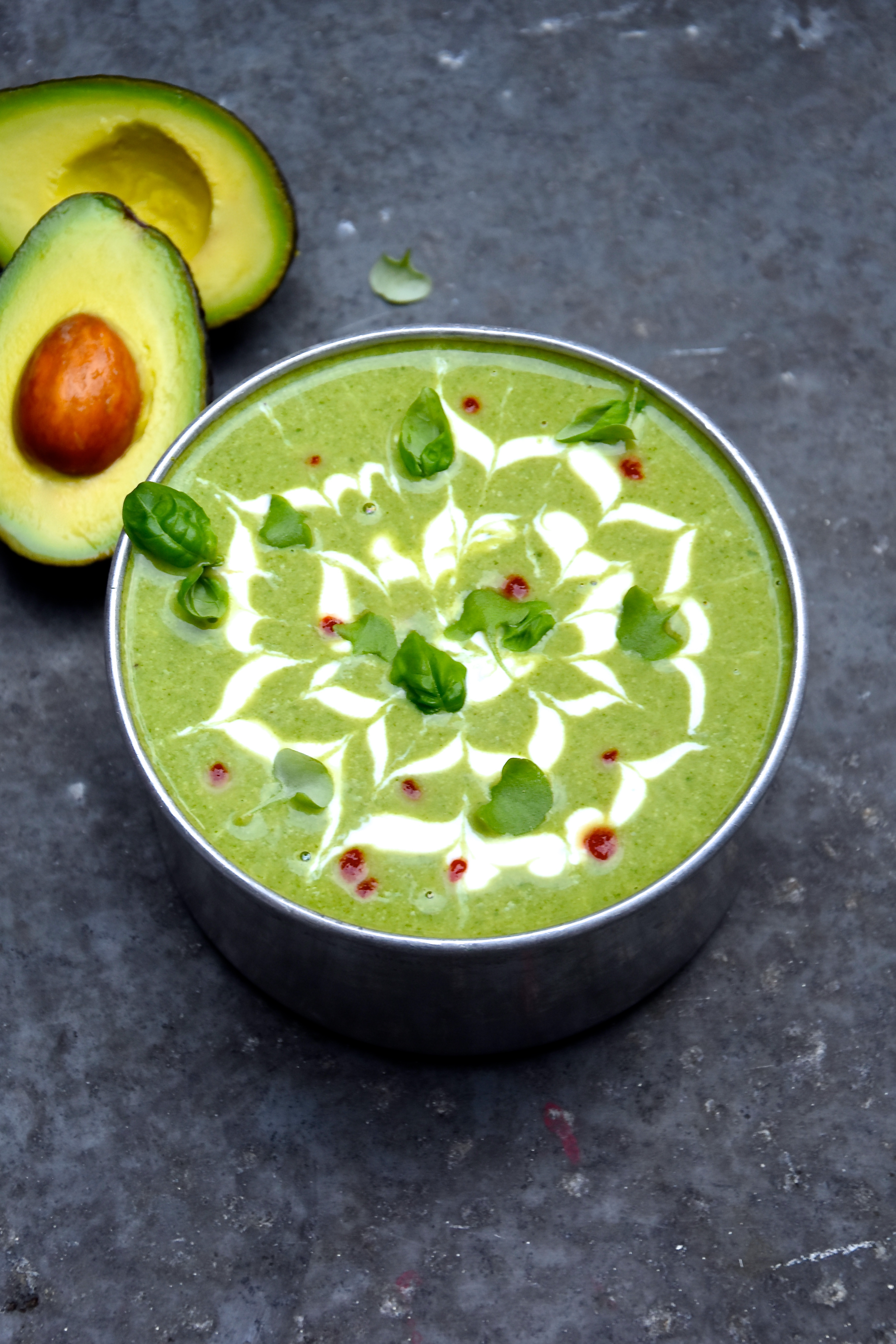 19 Dec

Avocado & edamame soup with Christmas deco

Fooddeco teamed up with Avocados from Peru (AFP) and the World Avocado Organization to celebrate the love of avocados with a complete (6 course) Avocado Christmas Menu!

Ingredients (serves 4):
750 vegetable stock
200 gram edamame beans, frozen or blanched
100 gram fresh spinach
10 gram fresh basil (+ extra)
2 tablespoons pickled ginger
2 tablespoons pickled ginger juice
1 avocado
pepper and salt to taste
optional: 4 tablespoons coconut yoghurt & hot sauce, to taste

Method:
Bring stock to the boil and add the edamame beans and spinach, cook for ±
5 minutes or until soft. Turn off the heat and add: basil, pickled ginger, pickled
ginger juice and the flesh of 1 avocado. Use a hand blender and blend until
super silky. Add pepper and salt to taste.

To make the Christmas star decoration: Combine coconut yoghurt with a bit
of water – just enough to create a slightly smoother texture. Pour the soup
onto 4 bowls. Use a small spoon and make a dot – with the coconut yoghurt –
in the middle of each bowl. Make 2 or 3 circles around it and use a skewer to
design you Christmas star. Start with the skewer in the dot and pull the skewer
through the lines of coconut yoghurt. Repeat but now pull the skewer through
the lines of coconut yoghurt in the opposite direction. Do this exactly in the
middle of the ones you did first. Or make the pattern just as you like it. Make it
as spicy as you like with the red dot decoration!

TIP: Use the smallest basil leaves to – delicately – decorate the soup.