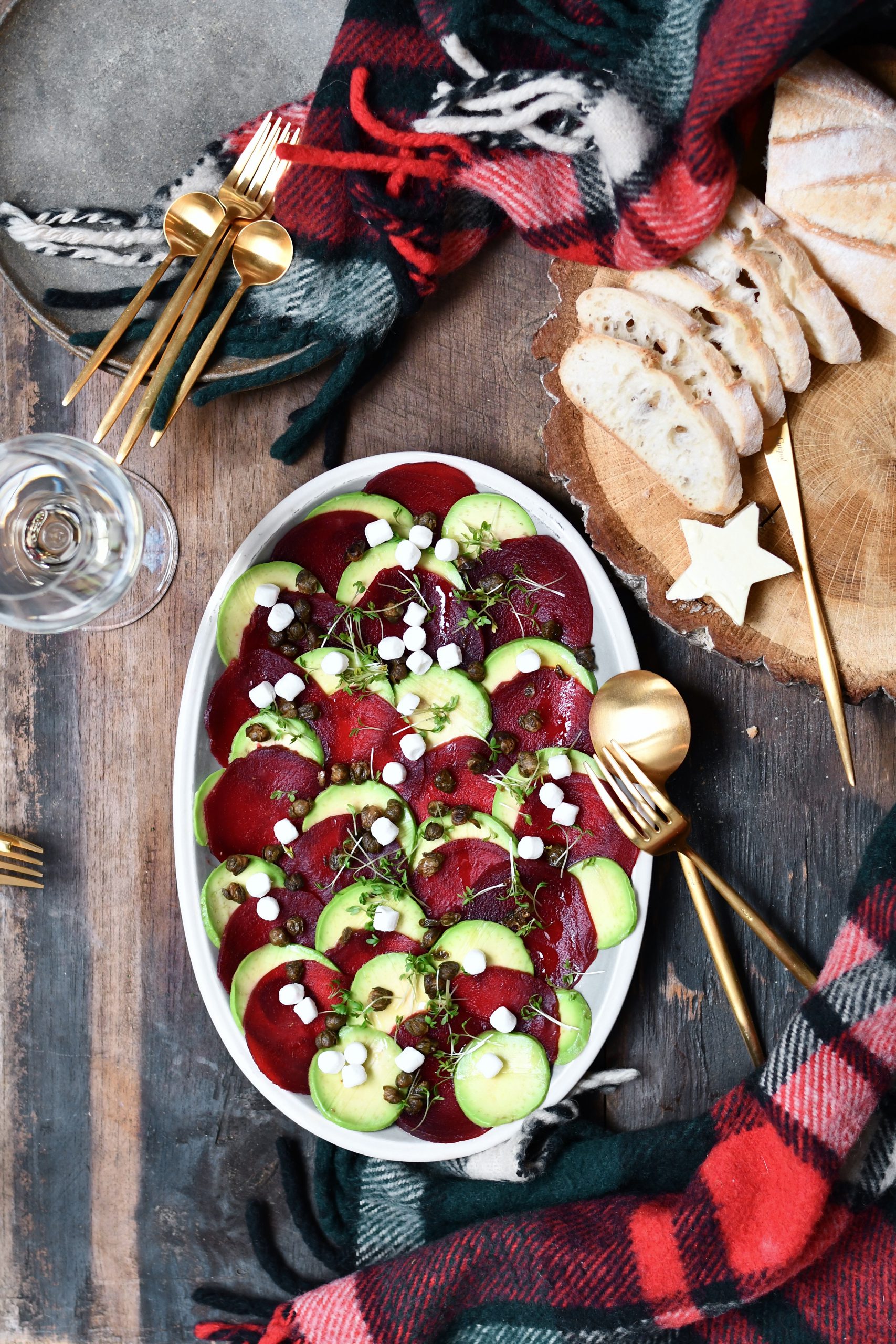 21 Dec

Avocado & beet carpaccio with addictively good crispy fried capers, serves 4

Fooddeco teamed up with World Avocado Organization and Avocados from Peru (AFP) to celebrate the love of avocados with recipes to inspire you for Christmas!

Ingredients

2 avocados

75 gram (small can) dry capers in salt

3 tbsp. olive oil + extra for drizzle

500 gram cooked beets

100 gram fresh soft goat cheese

optional: cress, bread & butter

pepper, to taste

Method

Rinse the capers and drain in a bowl for approximately 20 minutes.

Meanwhile, peel the cooked beets and cut in thin slices and set aside. Make sure to clean your cutting board before slicing the avocados. Cut the avocado – around the width – in half and cut into thin slices. Drain the capers on a kitchen towel and heat up 3 tablespoons of oil in a frying pan. Fry the dried capers for approximately 5 minutes until golden brown and super crispy.

Arrange the avocado and beet slices – overlapping – on a plate. Make sure the avocado slices with the pithole are not visible. Top with the crispy capers, cress and season with pepper. I like to serve this – on a big plate – as a sharing dish.

Serve the goat cheese to your liking on top or on the side. Serve with fresh warm bread and salty butter.

Styling suggestion: Use a cookiecutter to create a star shaped slice of the creamy salted butter.