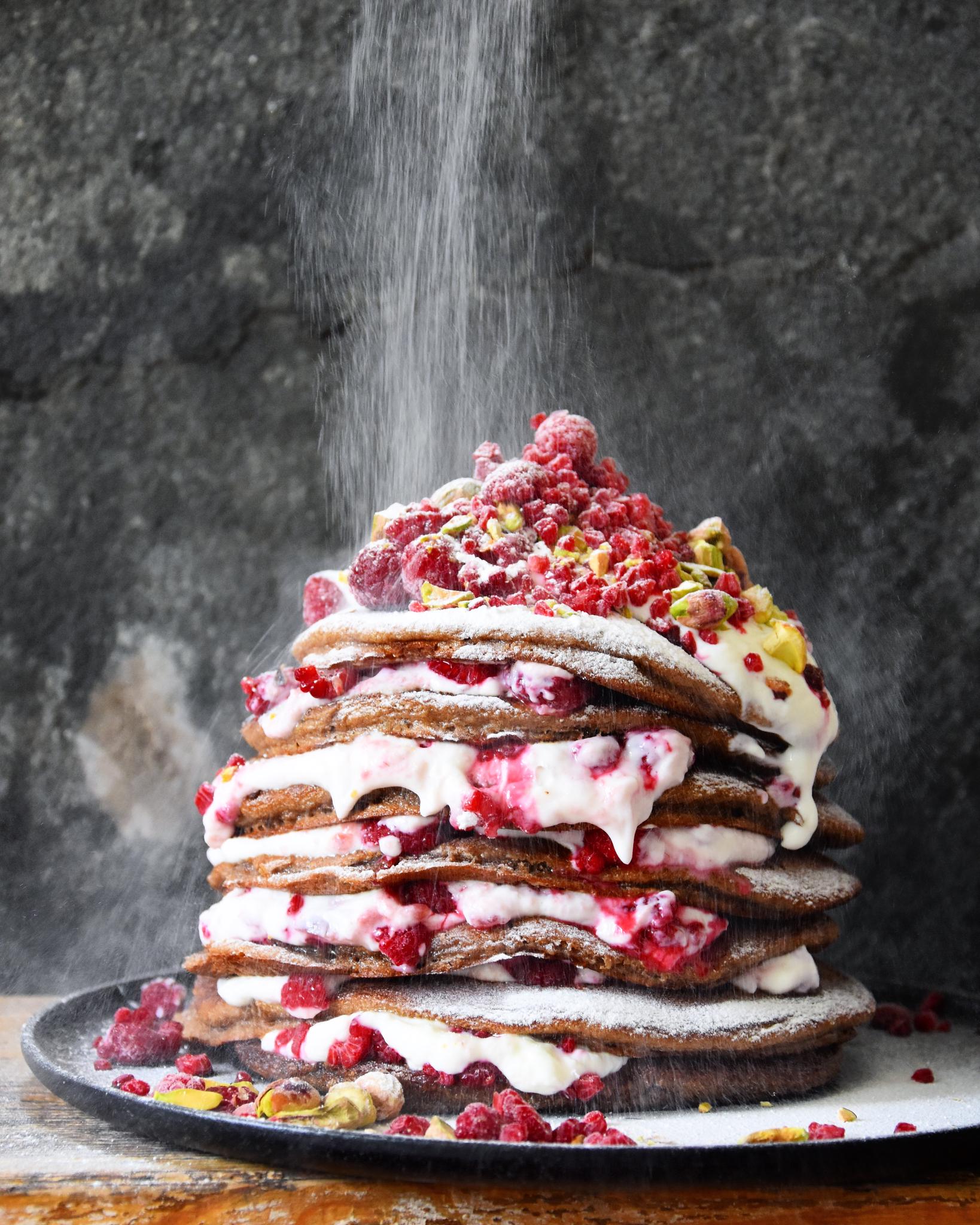 10 Jul

Cake Batter Pancake Stack

INGREDIENTS (± 8 pancakes)

2 eggs
3 tbsp. honey
1½ tbsp. coconut oil, melted
450 gr. cake flour, I used gingerbread cake (kruidkoek)
4 tsp. baking powder
½ tsp. salt
250 ml almond or soy milk
frozen raspberries
250 ml quark

Optional: (crushed) salted pistachios and icing sugar

METHOD
Beat the eggs, gradually adding the honey.
Add half of the milk and the melted coconut oil to the egg mixture and combine thoroughly.
Mix the cake flour, baking powder and salt, and add to the egg mixture.
Gradually mix in the remaining milk to form a smooth batter. Cover the mixture with a kitchen towel and let set for approximately 30 minutes.
Drop batter onto a heated greased nonstick pan, turn once the top is full of breaking air bubbles; cook on the other side until golden brown.
Serve the pancakes with a dollop of quark, a generous handful of frozen raspberry, pistachios and optionally icing sugar.