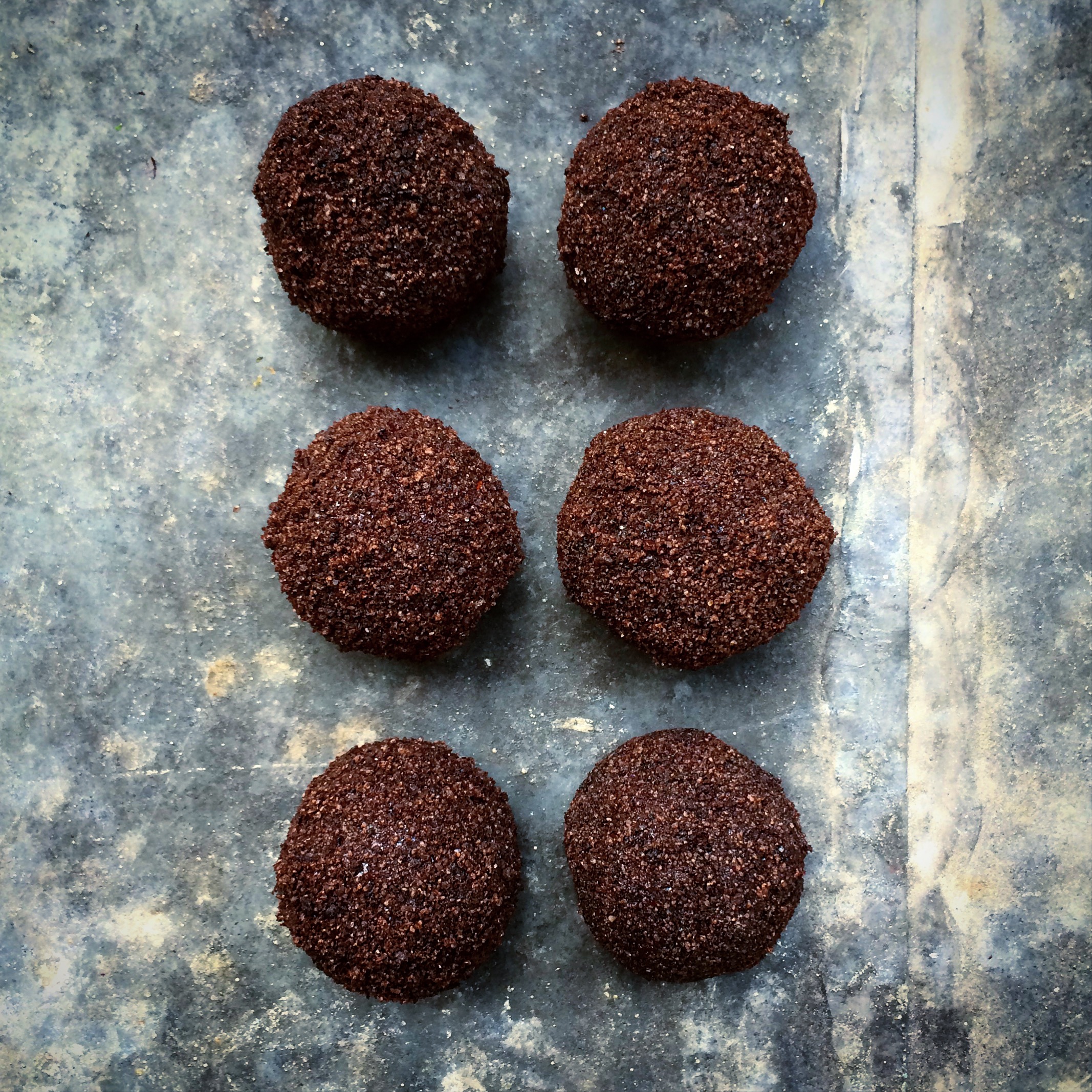 30 Oct

Raw Cookie Dough Bliss Balls with Oreo Dust

8 dates

1 tbsp. coconut oil

4 tbsp. almond flour

1 tbsp. cacao powder

4 tbsp. water

one hand full raisins

3 Oreo Cookies (thoroughly crushed in a food processor)

Combine all the above ingredients (exept the Oreo) in a food processor until everything is thoroughly crushed and combined. Make 8 small firm balls out of the mixture and dip into the Oreo dust. Eat as many as you like without all the guilt, especially if you scip the Oreo or replace with sesame seeds, cacao of grated coconut. Store them in the fridge.