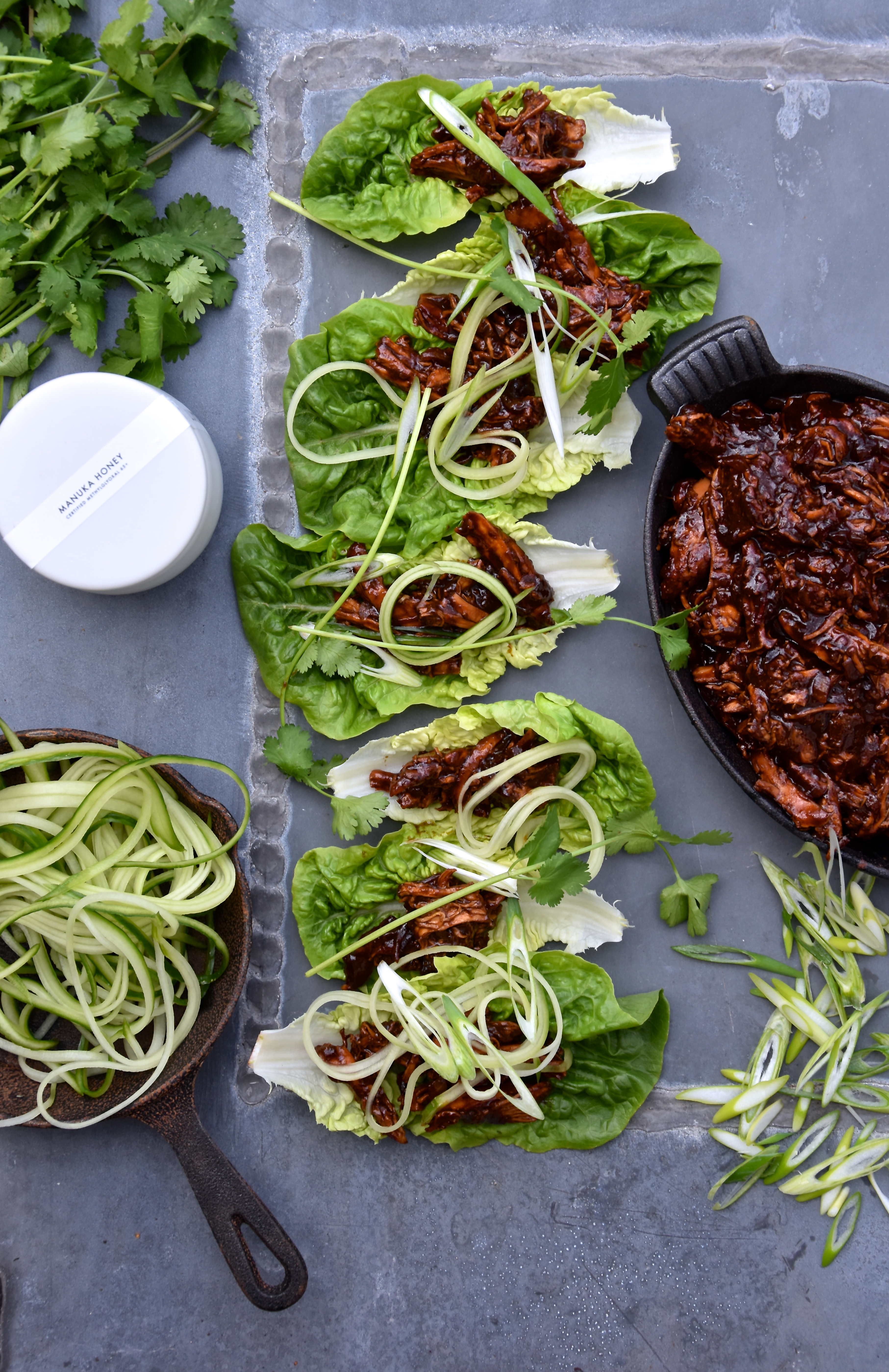 27 Jan

Hoisin-style Chicken Lettuce wraps

INGREDIENTS
2 tablespoons Lumojo Manuka Honey
4 chicken breasts, ± 600 grams
1 onion, chopped
1 garlic clove, grated
1 tablespoon fresh grated ginger
½ chilli, sliced
olive oil
250 ml Hoisin sauce (+ extra)
200 ml water
30 ml soy sauce
1 teaspoon corn-starch
2 little gems
1 cucumber, cut in 'spaghetti'
spring onions
small bunch coriander

METHOD
Chop the onions, slice the garlic, grate the ginger and chop the chilli. Place a large cast-iron pan on the heat and add a splash of olive oil. Add the onions, garlic, ginger and chilli pepper to a skillet and cook for 5 minutes until tender.

Add chicken, hoisin sauce, soy sauce, corn-starch mixed with 200 ml of water and make sure the chicken breasts are completely covered with the sauce. Let simmer for 30/45 minutes, on low heat, stirring every 15 minutes, until chicken is cooked.

Remove the chicken, use two forks in the opposite direction and pull the chicken apart. Put the chicken back into the sauce and stir well.

Meanwhile, wash the little gem leaves and fill them with hoisin-style chicken, cucumber, spring onions, chopped coriander leaves and extra hoisin sauce.