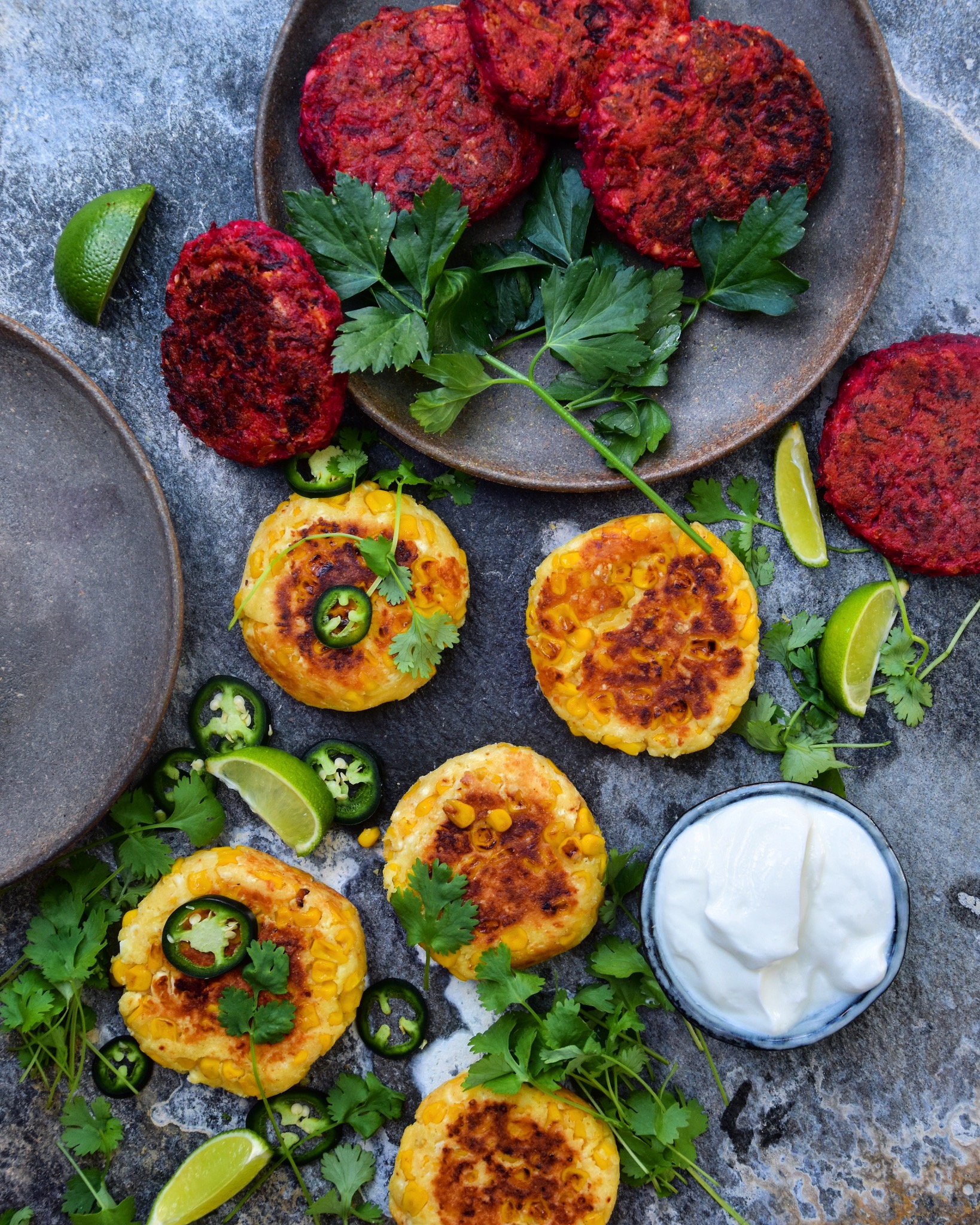 26 Oct

Fritter Party on the Bourgini

Fritters zijn gebakken deegachtige pannenkoekjes boordevol groentes en met een knapperig korstje. Ik maak ze graag met zoete aardappel, courgette, broccoli en bietjes. Kinderen zijn er vaak ook dol op en op deze manier krijgen ze een flinke dosis vitaminen binnen. Fritters zijn heel eenvoudig om te maken en de mogelijkheden zijn eindeloos.
In plaats van een traditionele grill of gourmet avondje hield ik een 'Fritter Party' op de bakplaat. Vier verschillende soorten 'beslag', knoflooksaus, curry mayonaise en pindasaus, ontbijtspek en een frisse groene salade! Een gezonder alternatief voor gourmetten, grillen of kaasfonduen en net zo leuk!

De Bourgini classic multiplate deluxe bakplaat is hiervoor bij uitstek geschikt en je kan met 4 à 6 personen prima 'fritter party-en'.

Hier vind je de recepten voor courgette fritters en zoete aardappel fritters.