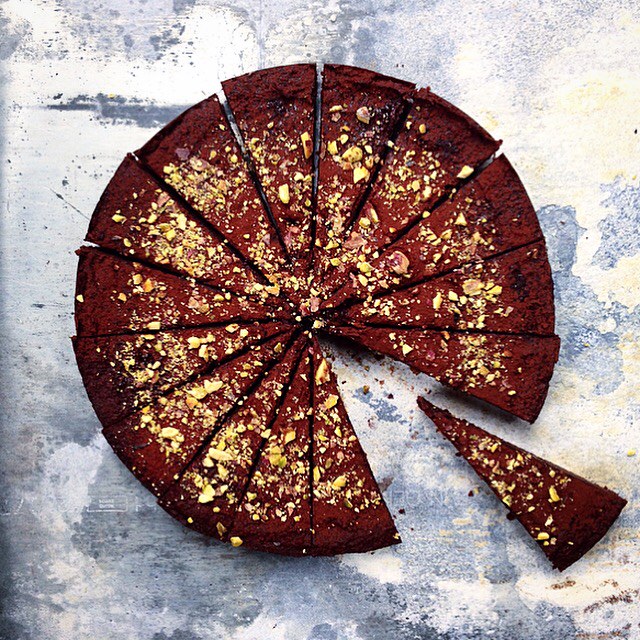 23 Okt

Sweet Potato Brownie Cake

500 gr. Sweet Potatoes

150 gr. Pitted Dates
150 gr. Almond Flour
50 gr. Cacao (+ extra)
2 Eggs
Vanilla stevia (+- 20 drops)
3 tbsp. Honey (+ extra)3 tbsp. Coconut Oil
Seasalt
2 tsp. yeast
3 tbsp. Coconut Oil

1 tsp Five Spice

Preheat the oven to 180°C. Place the pealed sweet potatoes in the oven for about 30 minutes until they are soft. Keep the oven at 180°C.

In a food processor combine the almond flour, cacao, vanilla, eggs, five spice, honey, coconut oil, a pinch of sea salt and stir to combine.

Chop the dates into small pieces. Add the chopped dates and cooled sweet potatoes to the mixture above, combine well. 

Grease a baking tray – with coconut oil – of your choice and pour in the mixture. Bake for around 30 minutes.

Make a topping by mixing a tablespoon of honey + a tablespoon of cacao. Spread the glaze on top of the brownie cake (when cooled), sprinkle with cacao + crushed pistachio.